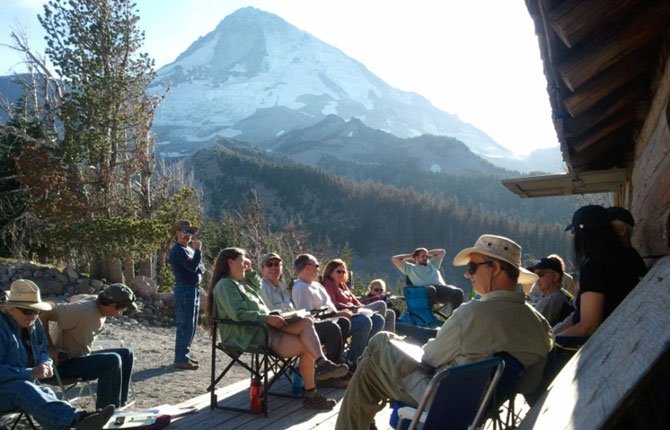 PARKDALE — In partnership with the Hood River Crag Rats Mountain Rescue Organization, the Hood River Ranger District will host free interpretive tours of the
historic Cloud Cap Inn.
This opportunity to tour the inn, discover its history, and enjoy the majesty of Mt. Hood will be offered on Sundays this summer beginning July 27, weather and road conditions permitting and will continue through Labor Day.

Tours will start at 11 a.m. and 1 p.m. and last approximately 45 minutes to one hour.
Each tour is limited to 12 people and reservations are required. A reservation
system protects the inn and allows visitors to experience a quality historical presentation.
Cloud Cap Inn was built to be an elite mountain retreat and is now a search and rescue base for the Hood River Crag Rats (the oldest search and rescue organization in the United States). The Hood River Crag Rats began caring for the structure in 1952 under a special use permit. Restoration of the structure, a project spanning several years, is almost complete.

Cloud Cap Inn is listed on the National Register of
Historic Places. The building has endured years of extreme winters and mountain storms, and is one of the unique and exceptional destinations the Mt. Hood National Forest. The inn offers panoramic views and access to the Mt. Hood Wilderness adjacent to the site.

"Cloud Cap Inn is one of our most treasured cultural resources on the Mt. Hood National Forest," said Janeen Tervo, Hood River District Ranger. "These tours connect visitors to the rich history of our country's management of public lands, and the Inn
provides an important access point to many great recreational opportunities."
To sign up for a tour, call the Hood River Ranger
District Information Desk at 541-352-6002.