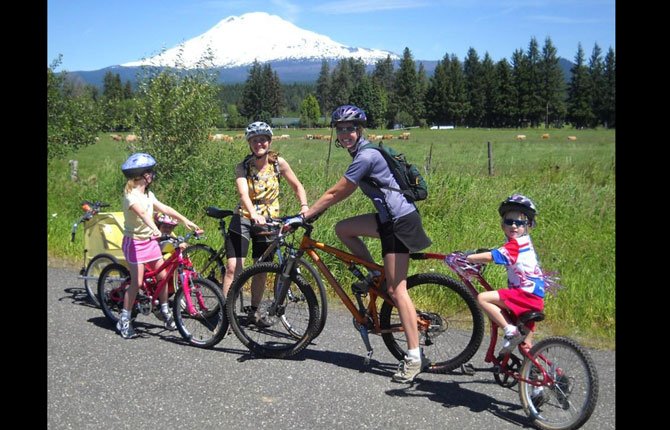 The 12th annual Mt. Adams Country Bicycle Tour rolls out of Trout Lake this Saturday, June 28, featuring four picturesque rides options ranging from easy to challenging.
Terrain ranges from flat farmlands on quiet sun-drenched country roads, to seemingly endless forest-clad hills with gleaming views of giant snow-clad Mt. Adams always around every bend.
Rides include:
• 11½-mile Family Fun Ride through the beautiful Trout Lake Valley,
• 51-mile Trout Lake - BZ Corner - Glenwood Loop,
• 54-mile Forest Loop coursing the flanks of Mt Adams,
• 105-mile Infinity Ride combining the two Loops.
All rides feature well-marked routes, rest stops with snacks and water, sag wagons, repair support, radio coverage and emergency teams, as well as optional lunch and post-ride meals.
Find online registration and more information at http://troutlakewashington.com/business/events-2/mt-adams-bicycle-tour/.
The 2014 Mt. Adams Country Bicycle Tour offers an opportunity chance to explore and enjoy the dry side of the Cascades south of Mt. Adams and you join other riders enjoying the fresh mountain air and spectacular views from the quiet vantage of two rolling wheels.