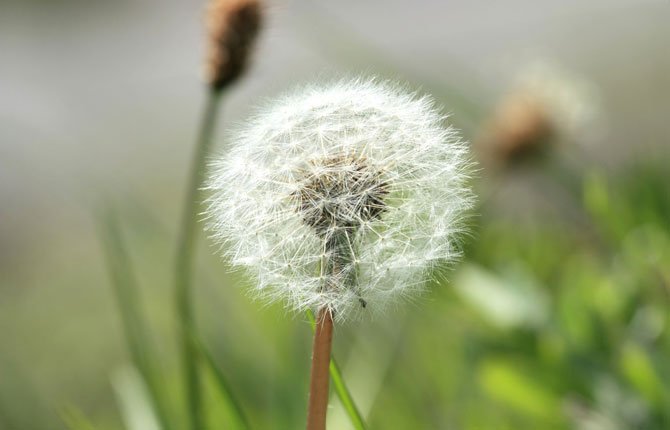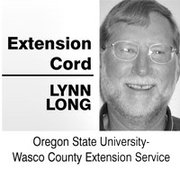 Out of control weeds can ruin the appearance of an otherwise well-kept landscape. This is true for both homes and businesses.
The other day I saw a business in downtown The Dalles that had a weed infested landscape and even though the building was nicely maintained it made me wonder what kind of care I would receive if I took my business to this company.
That said, I know from personal experience that it is sometimes hard to keep up with the weeds around my own home. It is something that I often struggle with and there are times I think the weeds are winning.
Grassy weeds such as annual bluegrass germinate and come to seed quickly. If not dealt with immediately it will rapidly take over large patches of bare ground. I have pulled these plants and sprayed them with glyphosate, but new seeds germinate just as quickly as you remove the plants.
For this type of a weed, a two-step approach is necessary. The first step is to kill and remove existing plants. However, since seeds are present in the ground, unless these are dealt with the grass will soon re-establish itself. This is why it is necessary to apply a pre-emergent herbicide on the soil to prevent the seeds from germinating.
Other grasses that invade your landscape can be just as bothersome. Try to pull out a patch of grass that has established itself in a planting of Scottish moss and you'll know what I mean. Obviously, it can be done, but it is both tedious and time consuming to make sure that you remove the grass root without damaging the landscape plants that you want to keep.
Glyphosate is no help here because it will kill both the grass and your landscape plant. Fortunately, there is a chemical that will target the grass without killing desirable broad leaf plants. Look for an herbicide that contains fluazifop-p-butyl. My experience is that the product works, but persistence is necessary as multiple applications are needed for success.
For small infestations of broadleaf weeds in your lawn, such as dandelions, often the best approach is to dig them out using a dandelion weeder with a long blade to remove the plant, roots and all. For heavier infestations, products containing 2,4-D will kill broadleaf weeds without damaging the lawn. Many lawn fertilizers come pre-mixed with this active ingredient, but be careful around lawn trees as 2,4-D can move through the soil and be taken up by tree roots, causing damage to the tree. Spraying 2,4-D herbicides over your lawn can also cause unintended problems as the chemical is easily volatilized in warm weather and can move off target to damage sensitive plants like tomatoes and grapes. For that reason I usually purchase a pre-mixed spray container of 2,4-D and spot spray the weeds in my lawn.
For more difficult lawn weeds, such as clover or oxalis, herbicides containing Trichlopyr can help control these weeds. When I say control I don't necessarily mean kill with a single application. Again, persistence will pay off. I have had one small patch of clover in my lawn for the past 10 years or so. I keep it small by weekly spot sprays of a Trichlopyr based herbicide. After a few weeks it disappears only to reappear the following summer. Areas where I have not been persistent have been invaded with clover. When it comes to clover in my lawn I consider this limited victory a great success.
One of the nastiest weeds that homeowners have to deal with is puncturevine. It is a fast growing annual that germinates and comes to seed almost as quickly. The seeds are multi-sided small burs that can puncture bicycle tires as well as bare feet.
According to the Invasive Plant Atlas of the United States, puncturevine is native to Africa, Europe, Asia and Australia.
I don't remember having to deal with this troublesome plant when I was a boy, but as a father I certainly did. It seems every time my kids took their bikes out I was repairing flat tires. We finally just gave up and parked the bikes for good. Fortunately, this weed is easily uprooted by hand or killed with glyphosate. Unfortunately, if you are a little late at removing or killing it, the seeds are already formed and new plants are on their way. Again, persistence is the key to success.
Although unwanted weeds can be the bane of many gardeners, a clean, weed-free landscape is both beautiful and rewarding and is well worth the effort.
Lynn E. Long is the OSU/Wasco County Extension horticulturist.