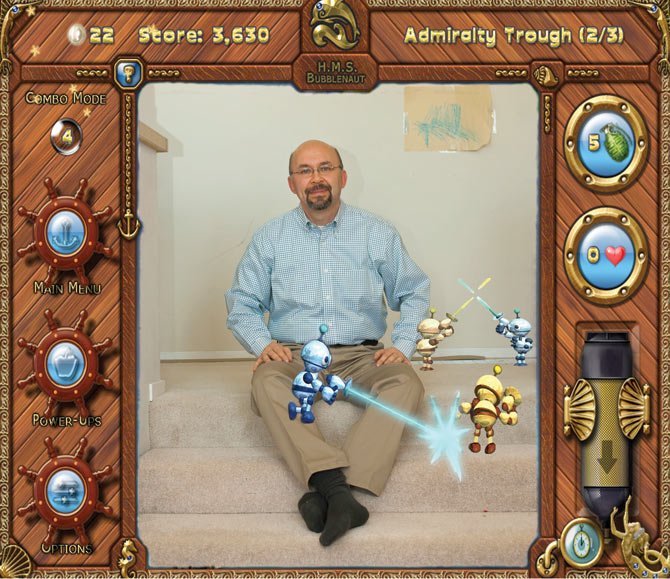 As a college student in Montreal and Massachusetts, Ted Valkov played computer games and dreamed one day of making them himself. And finally, after a long stint working as a software executive, he lit out on his own five years ago and is now crafting computer games from his home in The Dalles.
But his ambitions don't end there. He'd like to put the gorge on the map for game making. Not only that, he doesn't just want to make new games, he'd like to make a new genre of games.
Born in Bulgaria, he grew up in Africa then emigrated to Canada as a teen, and has lived in the U.S. for 30 years.
He and his wife, Dr. Paula Lee-Valkov, a radiologist at Mid-Columbia Medical Center, moved to The Dalles seven years ago.
And just like he downplays studying at the Massachusetts Institute of Technology, where he got a Ph.D. in aeronautical engineering, Valkov also downplays his intriguing-sounding job.
He's not masterminding games in some decked-out war room, as a reporter suggests.
"Trust me, it's truly not glamorous," he said. "Just a desk with a couple of monitors on it, that's it. And lots of Legos on the floor because I let my kids play with Legos."
Because of his technical background, he could see the mechanics behind each game he played, and he could see it wasn't difficult to make.
He pledged to himself that one day, he would make computer games for a living.
And now, he serves almost like a movie producer for each of his games, overseeing a variety of artistic subcontractors, who live all over the world.
They each have specialties, in categories such as texturing, rigging and animation. There are 3D modelers, who create geometric meshes for characters and objects.
Then there are 2D illustrators who create environments, props and characters. Each genre of game has its own subset of illustrators, with accepted styles.
Valkov creates two types of games: downloadable casual games — Bejeweled is a famous example — and mid-core strategy games, which are a step up in complexity from casual games.
You can think of games forming a spectrum. At one extreme are the free or cheap apps, which can be made for under $1,000. At the other are the "Triple A" games like Call of Duty, which have Hollywood budgets and production values and sell for $60 a pop and more.
Casual and mid-core games sit in the middle of the game spectrum in terms of complexity and cost.
Casual games have more content, deeper gameplay, better visuals and are more polished than the free apps. They take about six months to produce. The mid-core game is more complex, and takes about a year and a half to produce. "It will basically be the equivalent of a couple man-years of effort."
Right now, Valkov tries to produce one casual game and one mid-core game per year.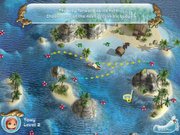 One of his casual games, Bubblenauts, went on to become a finalist in the GameTreeTV developer competition. It was also featured at CasualConnect 2012.
One of his mid-core games, Word War III, allows the player to "boss around a team of word-building robots to create a settlement where each letter does a different job and is simulated in exquisite detail," said a promotional card.
It's OK if you haven't heard of Word War III. "By definition, a mid-core game is a game you have not heard of," Valkov said, "because it targets a very specific market niche."
While he finds his artistic talent around the world, his dream is to someday hire that talent locally. Nothing beats having face to face creative meetings about game production, he said.
He'd like to see the gorge borrow a page from Finland or Silicon Valley, where government officials have intentionally created an environment favorable to the game industry.
Ten years ago, games were created all over, but it is starting to concentrate in certain areas, like Helsinki, Finland, where public officials created "a strategic push to make the right environment for the right people of the right talent to come together to make computer games."
And now, Finland has a significant share of the game business. Think Angry Birds. Think HayDay and Clash of Titans.
If that happened here, not only would his job be less solitary, but it would serve as "a tremendous multiplier with tremendous potential" as an economic force in the area.
Having artistic and developer talent physically located in the gorge is key, he said. "When it comes down to really doing something that is leading edge, very creative, innovative and very competitive, there is no substitute for being all together in the same room for 12 hours a day and hashing it out."
He wants to achieve a critical mass of talent in the gorge. That means sparking a push to draw new talent to create innovative games that will then draw more capital, which will in turn draw even more people with more skills.
At the core of the game is the game engine, the underlying production software that enables the game and runs all the content. "That's a software category itself," Valkov said. "To build this kind of stuff across different platforms you need the coming together of several different types of individuals with different types of software skills."
The way games are assembled now "is inherently limited and what every business wants to do is, it wants to grow."
As for the creation of his games, he compared it to assembling a Lego model. "Every game is made of many small components that are assembled together in a particular order."
There are image files, 3D models, background tracks and songs, sound effects. "There is what's called scripts; these are a series of instructions that describe what's happening. So you really have a bag of many, many individual components that are put together in a single package that ships out."
As the "producer" of his game, his two overarching jobs are figuring out where the components are going to come from and then putting them together into the final package.
He then sells his work to large distributors who take his work in what's called "master form," and they remix and arrange and package it, then send it on to another layer of distributors and it becomes available for downloading off the Internet.
As for the nitty gritty work he does, he has 30 to 40 different buckets of tasks that go into each game. The other day, for example, he was working to finish a document called an ADD, an art definition document, in which "you describe to the artist what they need to produce. Think of it in terms of specifications."
He's also working on creating a "level editor" for an upcoming game. A level editor is a piece of technology that designs the levels that people would see in play.
The easy part of all this is coming up with the idea for a game. Asked where he gets his inspiration, he says, "I don't know. You always have ideas when you think. You see things, you observe." And an idea might not be for a complete game, but for a change in mechanics.
But when he gets an idea, he jots it down in his database.
"The inspiration is like .001 percent of the product. Truly," he said.
He said there are tens of thousands of games available on the market today. "The idea, as you can see, is not a problem."
Game creation has a design process that is formal and has well-known stages and conventions, he said. It starts with a game design document, a GDD, that is "a verbal description of what the game is so you can hand off pieces of it to be executed. It's like the master blueprint."
His role as "producer" includes creating the logic of how things work together. "Things like AI, the artificial intelligence, the rules behind it."
And the ironic thing of it all is that now that he's living his college dream of making games, he no longer plays them.
He might quickly play a game, but this is done more like a dissection rather than for pleasure.
"You don't have time and you tend to look at things in a very analytical way. It's kind of hard for you to get lost in the flow. You immediately think of what buttons is the designer trying to push. You just look at it from a very different standpoint.
"In my spare time, I like to ski or hike, playing games is not on my list of things to do."