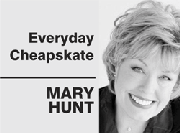 With its incredible and constantly growing reach, the Internet has so much to offer. But beware. Not everything you find online is reliable. Not to worry. I spend countless hours researching and sorting out the good from the bad for you.
You can rely on these very useful websites — all of them free — to help you and your family preserve your precious cash while improving your lives. Enjoy!
Feed the pig. Saving consistently has become a rarity in America, and this was true even before the Great Recession hit back in 2008. The American Institute of Certified Public Accountants has taken a proactive approach with a certain segment of the population: teens. FeedThePig.org is a personal finance site created to educate and inspire teens to take control of their money by learning the benefits of saving.
Through YouTube videos, tips, quizzes, resources and forums, teens are challenged to create a budget, think about spending habits and talk about their finances with close friends and family. "While it may seem taboo, no one wins when you're mum about money," says "spokespig" Benjamin Bankes.
For kids in 4th-6th grades, Feed the Pig for Tweens features games and simulations designed for home and classroom involvement. Teachers and parents can download resources to incorporate into lesson plans or home instruction, and The Great Piglet Challenge gives kids an interactive experience in saving and spending. Cost: FREE.
Sun-Maid Raisin Cookbook. If you're looking for healthy ways to feed the fam, look no further than raisins. Sun-Maid raisins, that is. Sun-Maid Growers of California is celebrating its 100th birthday, and to honor this special occasion, the company is offering a free 26-page downloadable cookbook, highlighting — you guessed it — all things raisins.
The Sun-Maid 100th Anniversary Cookbook features selected recipes from the past 100 years of Sun-Maid's history. Entrees, breads, desserts and more are included in their cookbook, which can be downloaded from your computer or mailed to you.
At SunMaid.com you'll also find healthy ideas for incorporating more dried fruit and raisins into your diet with recipes, products and nutrition information.
Scambook. Scams are everywhere, especially on the Internet. Some are more obvious, like those announcing you've won the lottery and to send your bank account information so they can wire you the money. Others make us wonder, "Is that offer on Craigslist really legit?"
Scambook.com is a complaint resolution company that helps consumers resolve all types of disputes with online or brick-and-mortar companies. Their purpose is to give consumers a voice, whether a victim of fraud or bad business practices. Not sure if you've been scammed? Browse the types of complaints at Scambook and you'll know if an offer is a scam or not.
It's easy to get Scambook working for you. Enter the name of the company, a person or phone number, and then select the type of complaint — whether it's bad customer service, false advertising or deceptive business practices. There's no charge for this, and you'll even be able to track your complaint status. The company reports that since they started in 2011, they have resolved close to $1 billion in damages.
Mary Hunt is founder of www.DebtProofLiving.com, a personal finance member website. You can email her at mary@everyday
cheapskate.com, or write to Everyday Cheapskate, P.O. Box 2099, Cypress, CA 90630.