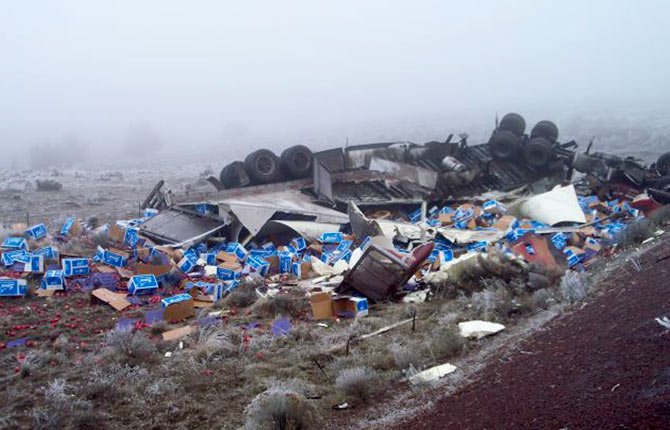 A COMMERCIAL TRUCK driver sustained minor injuries March 2 after losing control of his truck on icy Highway 97 near Shaniko and rolling off the roadway.
The trailer split open and spilled apples across the embankment.
Both fuel tanks punctured, leaking about 140 gallons of diesel on the ground. The driver, who wore safety restraints, was able to escape the vehicle despite his injuries.