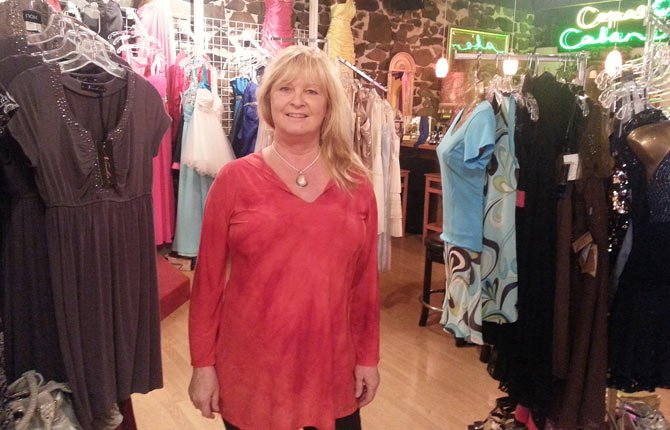 Heidi and Steve McLennon had a dream of creating a gathering place in downtown The Dalles.
Amidst the fashions of Anana's boutique, the McLennons established a Copa Cabaña — a place for music, food, libations and, most of all, fun. It was like having a café inside a woman's boudoir. Patrons dined and drank surrounded by the frills and furbelows of women's fashion.
"We tried real hard," said Heidi. They brought in bands, had open mike nights and drew in crowds from time to time. Steve led stress-reduction drumming sessions. Heidi welcomed birthday and anniversary parties.
But Anana's is closing at the end of March due to a shortage of business at their downtown store.
"We made a lot of great friends," she said. "There is a cool group of people in The Dalles who are into music and culture and travel. But they all quit drinking."
That meant Anana's barely made enough to pay the bills with nothing extra.
"And my husband decided he doesn't want to work six days a week anymore," Heidi said.
During the week, Steve is a physician. On the weekends, he would cook, wait tables and do whatever was required to keep the business going.
The McLennons — Steve, in particular, said Heidi — had been optimistic about bringing a social center to downtown The Dalles. He has been working in The Dalles for more than 20 years and has many patients and friends who patronized the shop, but in addition to the lack of profits, commuting to The Dalles from Hood River made continuing the business untenable.
Instead, they'll be consolidating all their activities at their Hood River store, moving the stage from The Dalles and applying for a liquor license there and hoping the people who grew to like their "social club" vibe will come see them there.
Heidi would still like to see downtown The Dalles become more lively, with more people believing in and supporting downtown and its businesses.
Despite having to close the business, Heidi said good things happened here. For one, she learned to have confidence in her music. And she met Rob Neuberger, who is now producing her music. "I'll be having a CD release party sometime in the spring or summer in Hood River," she said. "And it all came about from coming here."
Heidi will be selling merchandise at a discount as well as store fixtures until the store closes at the end of March. Until then, she's open for business Wednesday through Saturday.