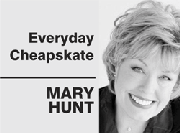 If you are hoping that one day soon I, your humble columnist, will find the error of my ways and fall in love with debit cards, you can probably stop hoping. I doubt if that will ever happen. In fact, I've just discovered why I also am not a fan of the prepaid debit card.
First, a quick definition: A prepaid debit card, unlike a debit card that takes money directly from a bank account, draws from funds stored right on the card itself. Also called a reloadable debit card, a prepaid debit card appeals to a variety of users. The primary market for prepaid cards are unbanked people — those who do not use banks or credit unions for their financial transactions, for any number of reasons.
Prepaid debit cards appear to be all the rage these days. MasterCard and Visa market theirs as gift cards. Government assistance is distributed in many areas via a prepaid debit card.
A growing number of American companies are replacing paychecks and even direct deposits with prepaid debit cards issued by their employers. Employees can use these cards, which work like debit cards, at an ATM to withdraw their pay.
And what's so wrong about that? I'll tell you with one little word: FEES!
In the overwhelming majority of cases, using a prepaid debit card involves a fee. If you purchase one for a birthday gift, you pay a hefty fee upfront. Then your recipient is going to pay fees to use it, if it becomes inactive and even a fee to check on the available balance. Those fees can add up quickly.
For example, one provider charges $1.75 of the available balance on the card when an employee uses it to make a withdrawal from an ATM, $2.95 for a paper statement and $6 to replace the card. Some users even have to pay a $7 inactivity fee for not using their cards.
One employee who is paid via debit card earning minimum wage, reportedly spends $40 to $50 a month on fees associated with his payroll card. Outrageous!
Recently, Consumer Reports sampled 16 prepaid cards, rating them from best to worst. The final conclusion was that all prepaid cards are loaded with fees and weak on protection. Fees vary widely from one card to the next and include: initiation or activation fees, monthly fees, point of sale transaction fees, cash withdrawal fees, balance inquiry fees, transaction statements, including paper and other, customer service fees, bill payment fees, fees to add or "load" funds, dormancy fees, fees to get remaining funds when closing the account and overdraft or "shortage" fees.
Whew! That's a lot of fees.
In the case of credit cards, the issuers expect to earn a profit by charging interest. And with debit cards, fees are what keep the issuers in the black. And that makes me see red.
If your employer has gone the payroll debit-card route, contact your human resources department or finance/payroll department; you can often opt out of getting paid with cards. Sign up for direct deposit instead, and bank with a low-fee or no-fee checking account.
If you're in the habit of purchasing prepaid debit cards to give as gifts, what are you thinking? Switch to giving a check or cash.
I know of no good reason you should be willing to pay a fee of any amount to have access to your own hard-earned income.
Mary Hunt is founder of www.DebtProofLiving.com and author of 24 books, including her 2013 release, "The Smart Woman's Guide to Planning for Retirement." You can email her at mary@everyday
cheapskate.com, or write to Everyday Cheapskate, P.O. Box 2099, Cypress, CA 90630.