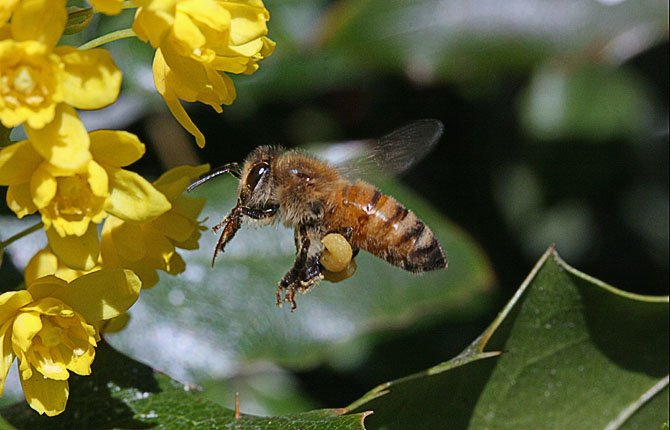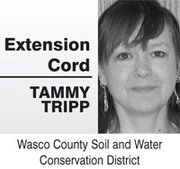 It is easy to overlook the importance of some elements in our lives because they are always there and only after they are gone do we realize just how important that something was. It seems that we are at such a point. The realization that our entire food production system virtually rests on the backs of tiny insect species that are fast becoming endangered is mind boggling to say the least. This isn't being alarmist. The ratio between available pollinator species and the number of crops needing pollination is increasingly out of balance.
In order for many commercial crops to be pollinated, the assistance of commercial bee-keepers is required. Almond growers in California are major customers of pollination services. If farmers in an area need a million hives and only half that are available, a lot of plants aren't going to get pollinated and there will be shortages at harvest. What's more, that shortage will exist into the following year and future years if the trend continues. What about different crops needing pollination at the same time? It appears our eggs are in one basket and the basket has developed a hole.
The problem is complex. Many factors contribute to the situation we now face, which is basically the decline of pollinators — not only honeybees, but wild bees and insects as well. This decline can be attributed to a number of factors such as pesticide use and misuse, disease and parasitism, loss of habitat and floral resources, pollution, monoculture landscapes, and the removal of important floral weed species like dandelions.
In our drive for the perfect lawn or the perfect park we've eliminated important food sources for pollinating species.
Another contributing factor is that pollinating species are more sensitive to environmental conditions than pest species.
Most gardeners know when pesticides are introduced into a garden it is typically the pests that come back first. What do pests do? They eat the plant, which in turn impacts plant health, which can impact flower production, which impacts pollinators.
The solution perhaps is to find a balance between pest and pest predator and create an environment more favorable to pollinating species.
Insect and wildlife habitat conservation is fast becoming a way to not only conserve pollinator and pest predator species, but also to enrich lives and pocketbooks. Farmers and home gardeners alike are creating space on edges of fields, gardens, along creeks and streams, in hedgerows and windbreaks, in and around crops, along farm roads, and property lines where wildlife and insects can thrive and move freely through the landscape.
These habitat zones provide critical nesting sites, shelter, food, safety, predator species perches, and are pesticide free. These on farm habitats, once established, can become a bio-diverse ecosystem that can eventually become the centerpiece of a farm's pest control system.
Many predator species play pivotal roles in curtailing other pest species. Hawks, owls, other raptors, and coyotes prey on voles, ground squirrels, mice, and rabbits. Many species of birds eat insects while many species of insects eat other insects.
Focusing on habitat that allows predator species to flourish is the key. But in order to get all that going, they've got to have a safe place to exist, a continuous food supply, places to rear young, and room to hunt. We can do that. What's more, not only can we do it, people across the country are doing it.
Interest in learning how to create conservation habitat is growing. So much so that the Habitat and Conservation Practices for Beneficial Insects short course sponsored by OSU IPPC (Integrated Plant Pest Protection Center), Xerces Society, and Western IPM Center, scheduled for March 27 achieved maximum registration in less than two days.
The course introduces farmers and conservation planners to beneficial insect predators, parasites, and pollinators, and how to establish practices that provide the essentials to keep beneficial wildlife and insects on the farm. They will also learn how to integrate these practices into an existing farm production plan as well as have an opportunity to see first-hand how it's being done.
The good news here is that due to the overwhelming response for the course, Gwendolyn Ellen, Farmscaping for Beneficials Program at OSU, is willing to come back to The Dalles and help us put on a one day Farmscaping for Beneficials workshop at the Discovery Center.
This is a great opportunity for everyone not able to attend the short course. If you are interested in attending a workshop and learning about Farmscaping for beneficial insects and wildlife in fall of 2014, we would like to hear from you.
We will be maintaining a contact list and will send out details as they are developed. Contact Tammy at 541-296-6178 ext. 101 or email tammy.tripp@
oacd.org.