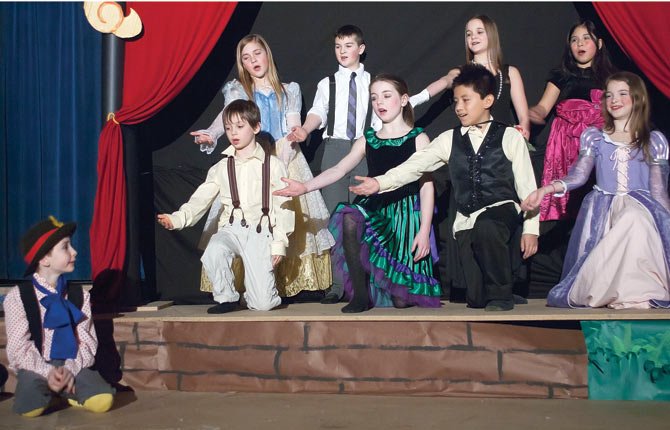 STUDENTS AT St. Mary's Academy will present the play Pinocchio Wednesday at 12:30 p.m. and Thursday at 9 a.m. and 6:30 p.m. The free performances are in the school gymnasium. Above, Pinocchio (Conor Blari), seated, is greeted by a troupe of string puppets.
St. Mary's fourth grade teacher Mary Sallee said the play has been a 40-plus year tradition at the school not just because it's fun, but because of its academic benefits.
It helps teach students oral reading fluency, interpretation of other people's writing, reading with emotion, confidence-building and social cohesion as the students work together on a large project.