PORTLAND — Local youth mentors Gary Hesselink and Elsa Weiss of the Mid-Columbia District of the Cascade Pacific Council, Boy Scouts of America were presented the prestigious volunteerism award Feb. 27 at a special recognition ceremony in their honor.
The Silver Beaver Award is the top award that a local Boy Scout council can bestow upon a volunteer mentor. Recipients are selected by confidential nominations of adult peers, and only one award may be presented for every 60 troops, making it a prominent honor.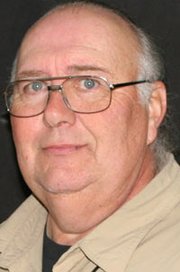 Hessilink has a 25-year-long track record with the Boy Scouts. He launched his Scouting career in 1988. He was a den leader in the Transatlantic Council; later he became Cubmaster and then a scoutmaster in the Desert Pacific Council. In 1995, he moved his Scouting prowess to the Cascade Pacific Council and since then has been a committee member, committee chair, a cubmaster, a district committee member, OA adviser, range master, and currently serves as a district commissioner.
He has a passion for trying to improve things and bringing out the best in people, including his sons, grandson, other Scouts and the Scouting community. He annually attends the Council Training Conference to get new ideas for how to help make Scouting better. Gary has been instrumental with a couple Packs in the Mid- Columbia District, as well as the Tiger Cub Fun Day, Cub Scout Olympics and a Bike Rodeo. In 2012 and 2013 his family was named Scouting Family of the Year for the Mid-Columbia District.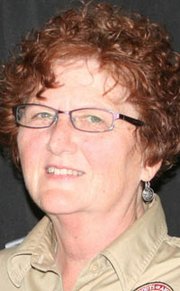 Weiss has been Scouting for 33 years, and held almost every single position that one can think of. Over the years she has been committee chair for Troop 395 and Pack 395, a committee member for Pack 749, Troop 749 and Pack 753, a den leader for Pack 395 and 749, assistant scoutmaster for Troop 395, Webelos Woods organizer, Spookaree organizer, day camp program director and day camp director, roundtable commissioner, Camp Clark program director, and a district advancement committee member.
Her present position is district committee member. While serving as program director for Camp Clark she successfully revamped the program to cover new activities and crossovers for Webelos. She guided her sons all the way to the rank of Eagle Scout. Weiss revels in her aptitude for working with youth. She especially enjoys working with high school-aged kids. She has worked as a substitute teacher and been involved in several extracurricular activities with kids, such as swimming, cross country and special needs. She is the current president of the Columbia River Fiber Guild.
Those desiring information about Scouting programs for youth may find it online at www.cpcbsa. org or by contacting the council office at 503-226-3423.