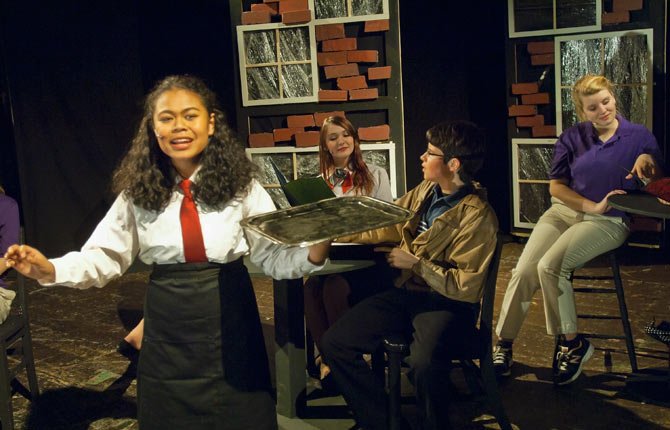 Madeleine Morgan, front left, sings "It's an Art," a song about working as a waitress, during the final rehearsal for "Working" March 12 at the Wahtonka campus of The Dalles High School, where the play premiers March 13 at 7:30 p.m.
The Dalles High School Theatre Department's spring performance is based on Studs Turkel's 1974 book of interviews with American workers about what they do for a living and how they feel about their jobs.
"Working" paints a vivid portrait of ironworkers, a waitress, a stone mason, a trucker, a housewife, a UPS driver and a teacher. The play continues with 7:30 performances March 14, 20 and 21. Matinees at 2 p.m. are March 15 and March 21. Tickets available at the door.