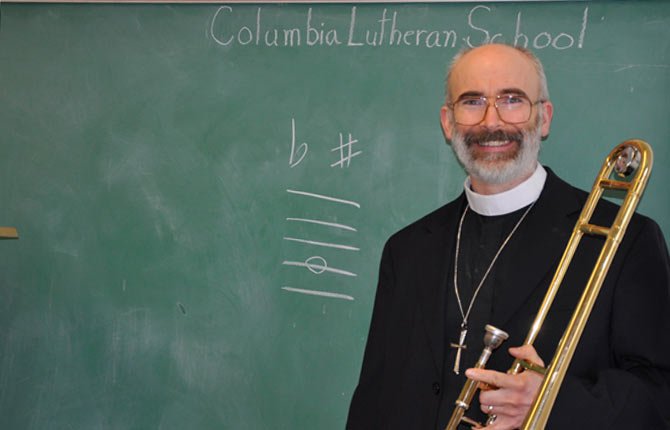 Bethany Lutheran Church in The Dalles is opening a new elementary school in fall 2014.
Called Columbia Lutheran School, it will be housed within the church itself, in rooms that will soon be remodeled into sizeable classrooms, said Pastor Jesse Jacobsen.
"Right now, we're still planning and figuring out the costs and that kind of thing," he said. "But we should be able to start with at least two classrooms."
The grade range will depend on who enrolls, but he expects it to be younger grades, such as kindergarten through fourth grade, "but there may be different ways to accommodate other grades."
The church will begin the process this Sunday of hiring a teacher and a principal, who will also teach. Bethany Lutheran is part of the Evangelical Lutheran Synod, and the teachers will be hired through the synod.
"The Evangelical Lutheran Synod model for Christian schools, called the "classical model," reaches back to a tradition of education used for centuries," a press release stated. "This teaching philosophy focuses on teaching children the usual subjects like history, language, math and science, but following an overall sequence called the Trivium, using various curriculum sources. As provided in the ELS model, Lutheran classical education also incorporates the Christian worldview into every subject.
"The most important aspect of the school for the people of Bethany is that it will incorporate their faith into all aspects of education," the press release stated. "This point of view is shared by many families in the Mid-Columbia area who have been sending their children to parochial schools or home schooling them for years."
The Trivium sequence "recognizes three natural stages of learning and takes advantage of them by using age-appropriate material in the curriculum for each student," the release stated. "For example, young children love to memorize and do it without even trying. The grammar stage takes advantage of this natural learning by teaching the building blocks of subjects, such as facts and dates.
"Older children begin to question how their lessons should square with what they already know. The logic stage encourages those questions and teaches those relationships.
"Later, when students begin to critically assess the things they see and hear and to express themselves, they are taught the Rhetoric parts of each subject. In every subject, students are built up to think and live as well-informed, understanding free individuals."
"Bethany is now pressed for time, as the church has only about six months to bring the school into full operation," the press release stated. Enrollment will begin this month.
The school will use multi-grade classrooms, "which are an advantage for both students and the school," the press release stated. "The final determination of which grade levels will be included this year and how they will be combined will wait for the end of the registration season.
Jacobson said, "Any time someone starts something new, there are unknowns. But it's an exciting time anyway. We want to share this exceptional approach to teaching and we think parents will recognize that this school could provide the best education available in the area.
"I encourage parents, who are looking for a quality option for their children, to become part of Columbia Lutheran School's start-up team by registering their children early and participating in the process. It's really a rare opportunity and the more cooperation we have, the better the school will be."
For enrollment information, and to learn more about classical education and Columbia Lutheran School visit http://www.columbialutheranschool.org or call the church at 541-298-8385.