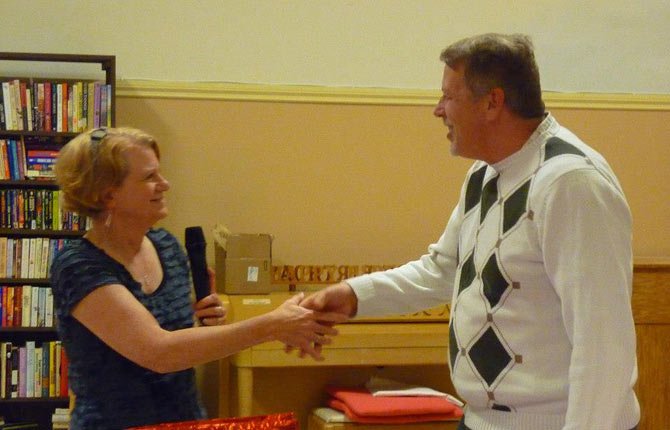 Opportunity Connections will celebrate 47 years as an organization providing support services to people with disabilities in the Mid-Columbia with an anniversary dinner and dance, Friday, April 4, at the Mid-Columbia Senior Center in The Dalles.

The event is open to the public. Doors open at 5 p.m. and the event runs until 7 p.m. with a taco feed, dancing, silent auction and raffle items. Tickets are available at the door, and in advance at Klindts and Waucoma bookstores.
Besides a chance to catch up with friends and have fun, the anniversary dinner and dance allows Opportunity Connections to honor those businesses and organizations that have promoted community integration and support for people with disabilities in the last year.

This year blue orb awards will go to the Best Western Plus Hood River, Grocery Outlet, Columbia Bank and Michael and Claudia Leash.
Each one of these organizations and individuals has advanced community integration for those with intellectual disabilities in multiple ways, allowing Opportunity Connections staff to work with clients at employment locations and tirelessly supporting the organization's mission.
Opportunity Connections works throughout the gorge, providing more than 120 jobs to people with and without disabilities. The organization generates more than $2.4 million into Mid-Columbia businesses through renting homes, shopping at stores, buying and leasing vehicles, as well as helping people do some of the fun things that make life enjoyable.
Opportunity Connections is funded through a number of sources, including state Medicaid funding for staffing support, commercial revenue from janitorial work, document destruction contracts (Gorge Secure Shred) and some assembly and bulk mailing.
The majority of fundraising proceeds are used to keep folks in their own communities. The organization is a 501(c)(3) charity and donations may be made to Opportunity Connections, 2940 Thomsen Road, Hood River, Oregon 97031 or on line at www.opportunity connections.org, Information and updates on Opportunity Connections can also be found on Facebook.