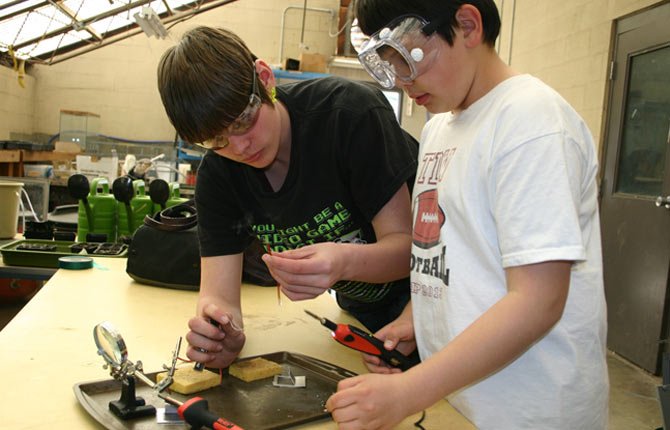 The Dalles Middle School chess team achieved victory over Ponderosa Middle School and Hepner Junior High School at the State Chess for Success competition in Portland on Friday, March 14.
The Dalles Middle School team won two of its five matches, nearly winning a third and finished out the day tied with several other teams for sixth place in the tournament.
Players included Ben Waters, Noah Holloran, Quinn Hansen, Spencer Glenn and Hunter Johnson. This is the second year in a row that The Dalles has scored two points in the state tournament.
During the individuals' competition, eighth grader Ben Waters won three of his five matches, putting him in a tie for fourth place, while sixth grader Noah Holloran won two of five matches and earned a tie for sixth.
High school players were allowed two hours per match and given sixty minute time clocks for each player, which mandates that the tournament last a full two days. Freshmen Jacob Holloran and Chase Snodgrass competed in the state high school individuals chess competition on both Friday and Saturday. Each student came up against tough upperclassmen and both were able to win two of their five matches, but did not qualify for medals.
The boys' team came home with their first-ever trophy after winning first place in the T-shirt competition. The shirts were designed last year by chess club parents Lori Waters and Dena Honald and each sports the phrase, "Morning... check... Noon... check... Knight... checkmate," earning notable popularity among this year's judges.