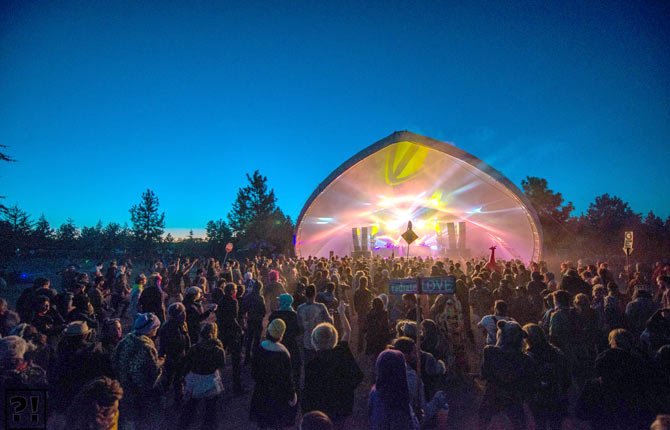 Imagine it: A four-day, 24-hour-a-day monster truck rally, or rodeo or even a music festival right at The Dalles' front door, at say Riverfront Park, Quinton Street Ballpark or Kramer fields.
How long would The Dalles residents tolerate such a thing, even if it meant millions in tourism dollars? How long would they stand for the roaring of engines, rowdy crowds roaming their neighborhoods at night and amplified music, all night, every night?
City residents would be outraged. They would pack the council chambers in vocal protest.
The elected officials who approved such an event in the heart of The Dalles would be tossed out of office as quickly as the election schedule allowed.
Fortunately, city residents don't have to tolerate such disruptions of their lives. The Dalles has a noise ordinance that prohibits excessive noise in the evening hours — the time of day when a majority of people would rather be asleep than having their eardrums blasted.
Unfortunately, rural county residents aren't afforded the same kinds of protections. Otherwise, they wouldn't have found the need March 19 to threaten the elected Wasco County commissioners with replacement. The residents vowed to actively seek their removal if they approve a mass gathering permit for What the Festival, a large and loud music festival planned for June 19 to June 23 on Wolf Run Ranch, 10 miles southwest of Dufur.
Neighbors as far as 10 miles away told the county board of commissioners that they had been kept up all night every night during the festival.
The lack of a county noise ordinance suggests remedies to the problem — and problem it is — may be limited.
Unfortunately, the state large mass gathering law, under which the event is permitted, speaks to every health consideration but noise. It regulates the availability of drinking water, disposal of human and other waste, crowd control, fire safety and a host of other issues, but not noise.
Without laws governing noise, the Wasco County Sheriff's office has little enforcement ability. Their job, simply put, is to enforce the laws that are on the books: no law, no enforcement.
Even the disturbing the peace law that is on the books has no real teeth in the face of a legally permitted gathering.
Organizers are threatening legal action if the county commission doesn't approve their permit. County residents are threatening political action if they do.
Promoters have plenty to lose. Tickets for the grand event are a minimum of $200, with upgrades resulting in even higher prices. With a capacity at Wolf Run Ranch of 5,000, you do the math.
For the lofty price, the "summer camp for adults" as Portland Monthly called it, has a variety of amenities, including not only the electronica music that has made it popular, but a hookah lounge, yoga, interactive art and a giant wading pool.
If event organizers want to act more like neighbors and less like legal bullies, they could modify the festival: halt amplified music and switch to "unplugged" after 11 p.m., for example.
If they aren't willing to accommodate, commissioners should act rapidly to pass a county noise ordinance to assure that if neighbors aren't protected in 2014, they will be in 2015.