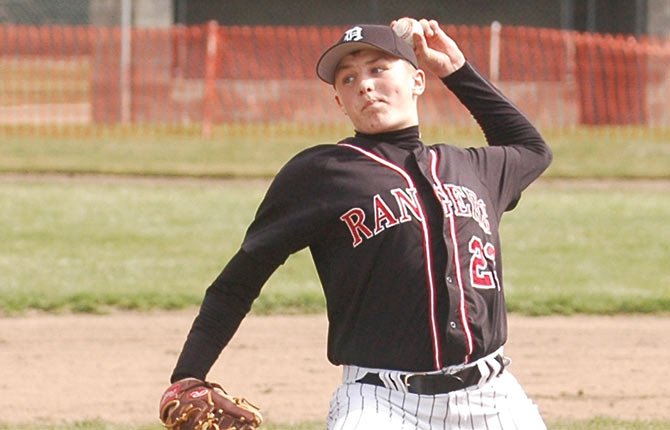 The Dufur Rangers battled back from an opening-game loss to defeat Country Christian 9-2 in the nightcap of Monday's non-league doubleheader at Dufur City Park.
"After coming out rather haphazardly in the first game, we put together a solid effort in the second game with good pitching, good defense and lots of hits," said Dufur coach C.S. Little. "When you put those three together, it usually equals a victory."
In the second game, Dufur used a two-run home run from Trever Tibbets in the bottom of the third inning as part of a four-run outburst.
The Rangers tacked on three more runs in the fifth and notched a run in the sixth to cap the scoring.
Of the 11 hits Dufur rang out, six went for extra bases.
Cole Parke went 3 for 4 with a double and a run scored, and Tibbets added three hits including the home run, a triple and a double, falling just a single shy of hitting for the cycle.
The junior scored a run and drove in four.
Jake Kortge chipped a 2 for 5 split with a double and two RBIs, and both Nick Little and Josh Keyser picked up a double apiece.
Tibbets got the start and tossed three innings of three-hit ball with a strikeout and a walk. The one run allowed was unearned.
Keyser finished the final four frames, as he allowed one hit and one unearned run to go along with three strikeouts and three walks.
In the opener, the Rangers left 10 runners on base, and had the tying run on first base in the bottom of the seventh inning, but a game-ending popout left the runners stranded in a 6-4 loss.
Parke, the Game 1 starter, lasted just 1 1/3 innings and gave up four runs on five hits and left with a 4-0 deficit.
Down 5-2 in the bottom of the third frame, the Rangers loaded the bases with two outs, but an inning-ending strikeout stopped the rally.
In the sixth, Dufur scored one run on a single by Bryson Caldwell, and loaded the bases again with one out and the meat of the order coming up, but a 6-4-3 double play cut the rally short.
Dufur (2-2 overall) plays Union at 12:30 p.m. Thursday as part of the three-day Les Schwab Icebreaker Tournament in John Day.
"We haven't played a bad team yet. We are embracing a big challenge every time we step on the field," coach Little said. "These next few games in John Day are going to be tough, but they will show us a lot about ourselves."