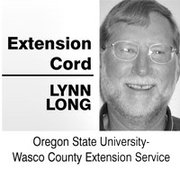 A couple of weeks ago I was outside pruning my roses when my three-year-old granddaughter asked if she could help. I told her that I was afraid that the thorns might poke her if she wasn't wearing gloves. She promptly went into the house and got her woolen mittens. I gave her some very small loppers that we have and helped her to cut some small canes. She loved being able to help PaPa in the garden. Later that day her mother took her to the store and bought her some real garden gloves.
This little incident got me to thinking about ways that we can encourage our children and grandchildren to learn to love gardening. If you already have a vegetable garden, why not give your child a portion of that garden as their very own garden spot? Even a four-foot by six-foot space can hold wonders and fascination for a youngster who watches flowers or vegetables develop from seeds or plants that he or she has planted.
Give children some help in picking out easy-to-grow plants, help them with the soil preparation and then stand back and let them do it.
If the growing plot is very small, you might help the child choose plants that will not take up too much space, such as green beans, carrots, Swiss chard, head lettuce or radishes. If a larger area is available, let the youngsters plant squash, pumpkins, sweet corn, tomatoes or peppers.
If you don't have the space for a garden you might want to try container gardening. Let you child select a container that is colorful and fun. A toy wagon, sand pail, plastic barrel or even a laundry basket would work. Whatever you choose, select something that is larger rather than smaller, but be sure that it is not so big that it can't be moved for best sun exposure, or put it together where you plan to have it sit. It also needs to be a minimum of 6 inches deep so that there is enough soil for adequate growth. Whatever you choose, it needs to have good drainage, so be sure that if it doesn't have holes in it that you can easily make it porous.
Use a potting mix that you can purchase at one of the local nurseries. Many of these soils have a starting fertilizer incorporated within them to get your plants started right. Use a slow release fertilizer to supply season long nutrients. This can be sprinkled on the top or mixed with the soil medium prior to planting. Place the container somewhere it will get a minimum of 6 hours of sunlight each day. Eight hours is better.
Cherry tomatoes, small fruit eggplants, sweet peppers, baby carrots, parsley and snap beans (bush type) are all good ideas for a container vegetable garden. If you prefer flowers try geranium, petunias, begonias, alyssums, impatiens, dwarf marigolds, coleus or zinnias.
To get them excited about gardening, be sure to check out the OSU Master Gardeners children's garden called The Dalles Imagination Garden (The DIG) located at the corner of Klindt Drive and Steelhead Way in the port district of The Dalles. There are lots of fun things for children to see as the season progresses including the Peter Rabbit, Jack and the Beanstalk and butterfly gardens.