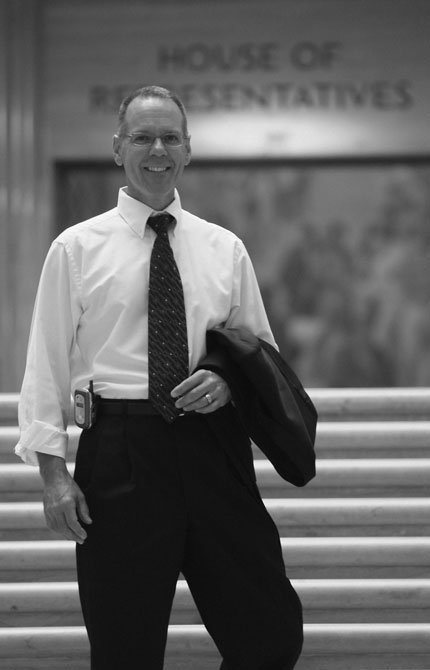 The familiar adage, "If it isn't broke, don't fix it," applies quite well in the case of Oregon Rep. John Huffman, R-The Dalles.
Huffman is being challenged in the May 20 primary by fellow The Dalles resident Britt Storkson. Huffman has held the position since 2007.
The contrasts between Huffman and Storkson are sharp. Storkson has a clear agenda aimed at utility cooperatives based on an old grudge against Wasco Electric Cooperative.
Huffman, on the other hand, has been diligently working on behalf of Wasco County and the state for seven years on a wide range of topics.
He's been an advocate for education, for which he earned the Golden Apple Award, and for realistic spending.
He has worked to help set the framework for the use of drones in Oregon by both the public and the private sector.
He has worked to support and recognize the contributions of veterans. He helped the Oregon National Guard secure $8 million from the state to complete the Fort Dalles Readiness Center and has also secured a promise of $7.35 million for a new Columbia Gorge Community College tech center in Hood River, if matching funds can be identified.
On a daily basis, Huffman has proven himself to be responsive to his constituents and conscientious in his decision-making processes.
While his stands often align with the Republican Party's, he has been willing to buck the established party lines when he believes it makes sense, like when he supported in-state tuition rates for undocumented high school graduates. That controversial decision, a compassionate one on Huffman's part, earned him the ire of his own party.
He also helped engineer the bill that forced the City of The Dalles to address its problems with excessive fees related to land partition applications.
Huffman has proved himself an independent thinker and a benefit to the citizens of Wasco County. The Chronicle's editorial board has unanimously endorsed his re-election.