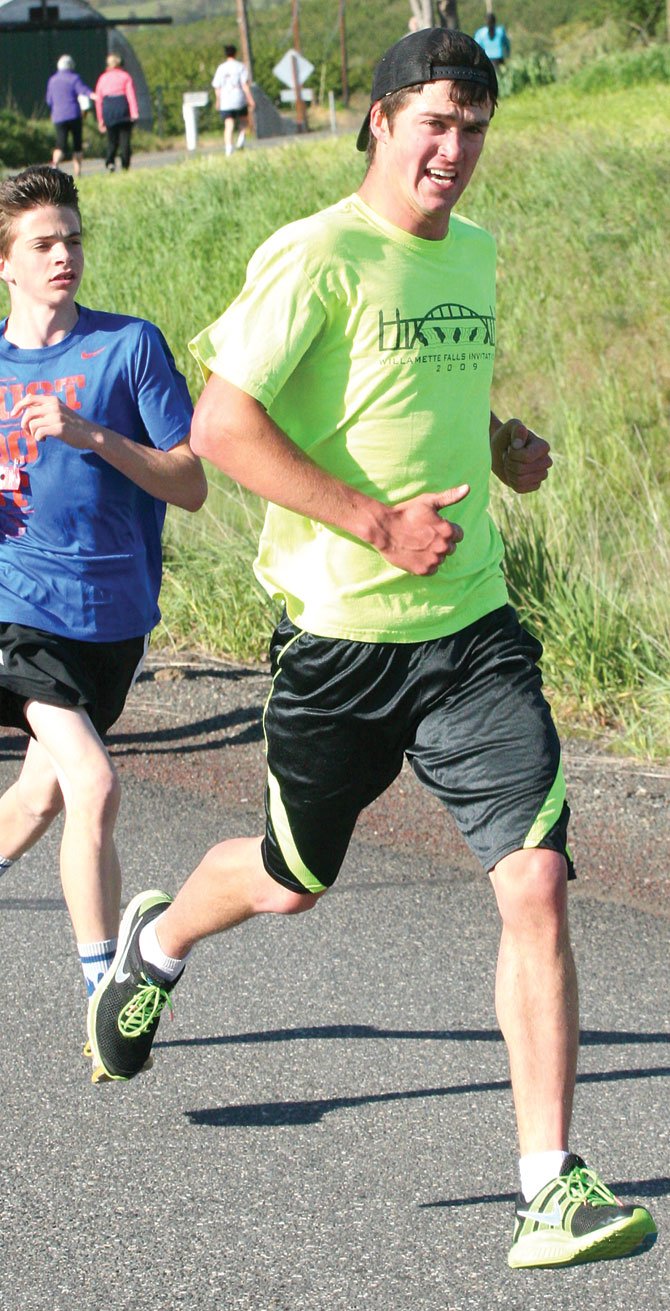 More than 135 runners were on hand for the annual Cherry Blossom 3k, 5k and 10k Saturday at Dry Hollow Elementary School.
Of the three classifications, the 5k event had a nail biter of a finish down the stretch with Ben Iremonger and Jony Nelson fighting stride-for-stride for the finish line.
Iremonger ended up edging out Nelson by two seconds to secure first place with a final marker of 18 minutes and 20 seconds.
Nelson had an 18:22, and Gary Daubenspeck (21:37) clinched third place in the men's 5k division.
On the women's side, Hannah Knott claimed a 5k crown in 26:30, a time of nearly a minute better than Shana Mattson (27:22).
Peggy Casady grabbed third place in 27:37.
Rhett Mosqueda notched first place recognition in the 3k run taking the men's title in 12:27.
Luis Martinez was right behind in second place with a 12:36, and Vinny Ziegenhagen managed a 16:40 for third in the men's 3k race.
Jenna Miller was much better than her foes in the women's 3k rally, as she crossed the tape in an eye-opening 13:24.
Maia Montecalvo wound up in second place with an 18:52, and Michelle Montecalvo scurried home in third place with her 18:54.
Charlie Remington added to his trophy case with a time of 37:30 to take top honors in the 10k men's running event.
Joe Dudman grabbed second place with a 39:15, and Alex Montoya had a 41:41 for third place.
Maggie Hanna hoisted the top trophy in the women's 10k race with her reading of 47:22.
Mandi Williams gave it her best shot and tallied a 47:39 for second place, and Tara Gatz-McClennan reeled off a third-place output in 52:42.
Next up is the Water's Edge run Saturday at 1 p.m.
For more information, call 541-308-6738.