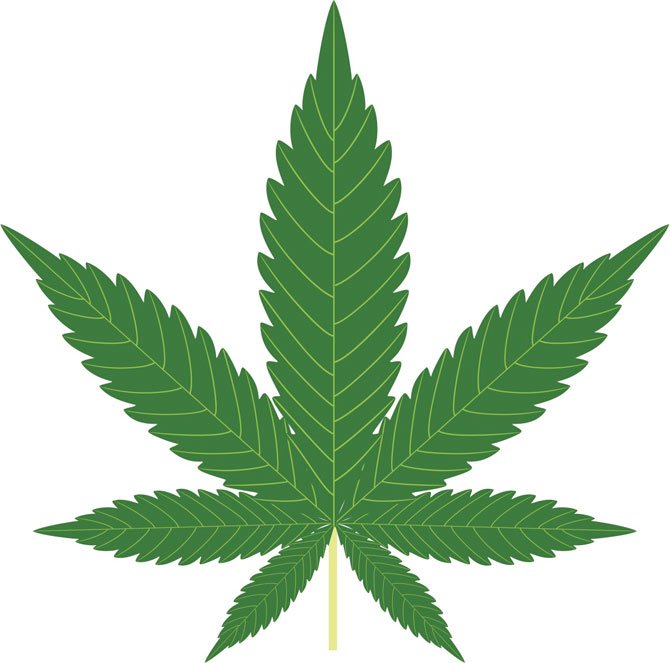 Wasco County this past week put an end to the possibility that a marijuana dispensary might be located here in the next year. The Dalles did the same earlier in the month, enacting a one-year ban — all the state has been willing to allow until the question of whether or not cities and counties can permanently ban the dispensaries is decided, most likely in court.
We hope that local jurisdictions use the time to develop a regulatory approach to marijuana dispensaries, rather than just hoping the whole issue goes away.
While marijuana use and sale remain illegal at the federal level, voters are expressing the opinion in growing numbers that federal marijuana policy is an overblown response to a relatively small issue. Twenty-six states and the District of Columbia now have laws allowing the use, and in some cases sale, of medical marijuana.
Two, Colorado and Washington, have already made adult use, sale and cultivation of marijuana legal for recreational purposes.
A Pew Research Center poll released April 2 suggests a majority of Americans, 52 percent, now believe marijuana should be legalized.
Whether recreational marijuana should be legalized or not is a debate for a different day in Oregon, but the issue of dispensaries is here now since about two-thirds of counties and more than 200 cities have enacted the one-year dispensary bans.
Some criminal justice authorities suggest marijuana has no place in the medicine cabinet — and that the risks of marijuana outweigh its merits.
In some cases that may be true. A 2013 report from Northwestern University Feinberg School of Medicine's Matthew Smith found changes in gray matter in juvenile subjects that can affect working memory, which is the ability to process information and transfer it to long-term memory. The study focused on recreational pot use in the brain's still formative years, so it may or may not have implications for adult brains.
However, studies from respected organizations including the Institute on Medicine and the National Institute on Drug Abuse suggest there is value in medical marijuana use for purposes including pain relief, control of nausea and vomiting, appetite stimulation, and anxiety. At the least, they say it can be beneficial in treatment of chemotherapy-induced nausea and vomiting and AIDS wasting (Institute of Medicine).
The same 1999 study noted that potential dependency and withdrawal symptoms are milder than other drugs including benzodiazepines, opiates, cocaine or nicotine.
"The effects of cannabinoids on the symptoms studied are generally modest, and in most cases, there are more effective medications," the report stated. "However, people vary in their responses to medications and there will likely always be a subpopulation of patients who do not respond well to other medications.
An earlier national survey of oncologists revealed that 48 percent of those surveyed would prescribe marijuana if it were legal, and 44 percent had recommended it, even when illegal.
In addition, a health study in Los Angeles County showed no positive associations between marijuana and cancer, especially when adjusted for cigarette smoking and other factors.
Even the National Institute on Drug Abuse suggested this year that "several chemicals may prove useful for treating a range of illnesses or symptoms." Research on marijuana has already led to the development of two FDA-approved medications containing cannabinoids but eliminating the "high" and other side effects produced by smoking and eating marijuana.
However, while the effects may be less consistent, some people prefer the botanical version of THC, rather than the processed pill. And accessibility to the drug, when legal, can be as easy as going to a household planter. Dispensaries will make it more convenient for people who worry about risks of having marijuana — which is still illegal in Oregon for other uses — in their own homes.
While purchasers of marijuana won't have as much knowledge of where and how the marijuana was cultivated, these issues might be where local regulations come in.
Other local residents fear that the presence of dispensaries in communities and marijuana in households might encourage more young people to take up recreational use, and the chart of changing youth perceptions above might support that fear. But the same is true of illegal use of prescription drugs by young people, which has been called "epidemic" in recent years. That hasn't stopped doctors from prescribing them or patients from using them — even though some may have much more severe addiction consequences and other side effects than marijuana.
It remains up to the legal user to secure any drug from inappropriate use by others, and the same should be true with medical marijuana.
It's time to divorce ourselves from the hysterical drug policies of the past, which continue to make it more difficult to take advantage of the beneficial use of marijuana as a therapeutic drug. Even if marijuana produces a "high" as a side effect, so do many legal pharmaceuticals.
As for the fear that more young people will find marijuana use acceptable if it is used for medical
purposes, that can just as likely be blamed on an all-or-nothing policy that won't distinguish between legitimate medical purpose and illicit behavior.
In addition, as long as our attitudes toward legal mind- and body-altering substances like alcohol and tobacco remain what they are, it seems unlikely that public pot policy will radically alter teen behavior. As the chart above suggests, the change in marijuana perception and use began years before medical uses came into play in the mid-1990s.