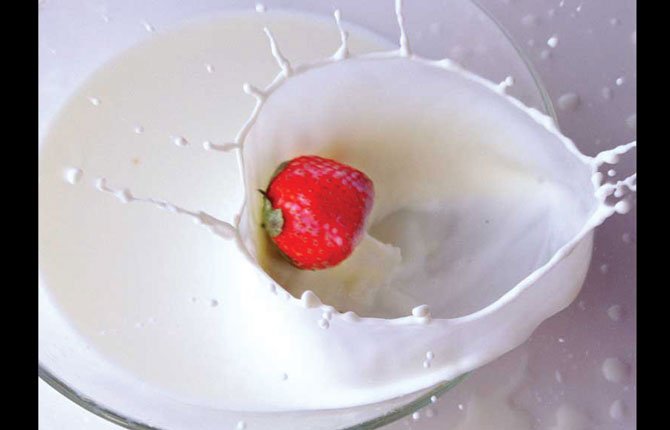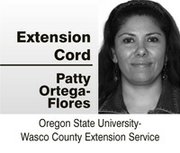 For decades, all across America, a knock at the door meant either a friend had arrived to visit or, better yet, the milkman was there, bearing his weekly deliveries.
Though home milk delivery — and the nostalgic glass bottles it came in — had largely disappeared by the 1960s, our thirst for the beverage (and the endless nutrients and creamy flavor it provides) remained strong. Many of us were raised drinking milk with every meal (thanks, mom and dad!), and we can probably recall our own favorite milk moments: pairing milk with a freshly baked cookie or a classic peanut butter and jelly sandwich, or, come winter, warming up with hot chocolate made with milk and topped with mini marshmallows.
Beyond tasting great, time and again research has proven that consuming dairy products can do everything from keeping our bones healthy to keeping weight off.
Sometimes we forget about milk because we're bombarded with so many beverage choices. We're missing out, especially because getting more vitamin-rich dairy on our daily menu is easy—and delicious.
This month I have been introducing the dairy food group to our local elementary and middle school students. We have been learning about the benefits of consuming foods from this food group. Calcium is the key nutrient found in this food group. Calcium helps strengthen our bones. Do you know that we have 206 bones to take care of? So, it is important for children, teens and adults to consume from 2 to 4 cups of milk on a daily basis (children ages 4 to 8 need 2 cups, teens 3 to 4 cups and adults 2 to 3 cups).
If you are lactose intolerant there is good news —most people with lactose intolerance can consume certain dairy products with few or no symptoms. Try sipping small amounts of milk with your meals, or eating hard cheese and yogurt (both are delicious — and low in lactose). If you introduce dairy gradually back into your life, you may find your tolerance level lifted. Milk is such a fantastic source of nutrients that it's definitely worth a try.
Students will get to sample a Food Hero recipe called a Peach Yogurt Smoothie, I will be sending home the recipe and if for some reason it doesn't make it home you may log on to: www.Foodhero.org for this particular recipe and many more nutritious recipe ideas.
Today milk goes from cow to dairy aisle in just two days, which means getting the freshest possible beverage is as easy as a trip to the grocery store. So, raise a glass!
Contact: Patty Ortega-Flores, Nutrition Educator, OFNP/SNAP, Wasco County, 541-296-5494, Patty.ortega-flores@oregonstate.edu
Source: Dairy Council of California