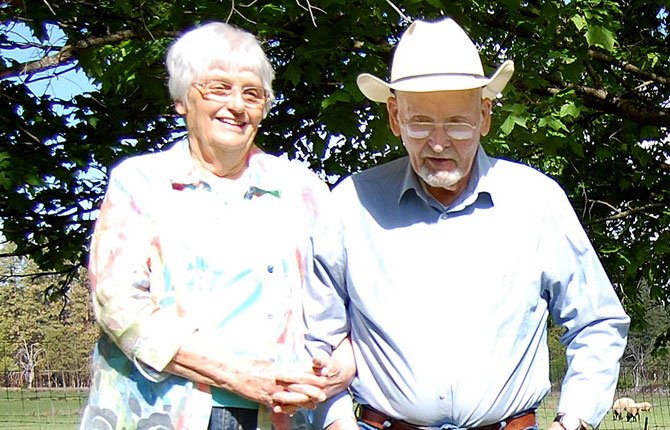 Jack and Suzann Alsup of Wamic are the 2014 Wasco County Pioneer Association Man and Woman of the year, honored during the association's annual meeting and luncheon.

As the pioneers celebrate the 100th anniversary of the Wasco County Fair, they honor the Alsups for their major roles in making the fair happen for the past 50 years or so.
Jack's family migrated from England and settled in Missouri before coming to Oregon. He was born in Grass Valley and moved to Wamic as a boy.
Suzann's family originated in Scotland and Ireland and immigrated to Missouri before coming to Oregon. They grew up and attended the Wamic grade school and Maupin High School.
Jack joined the Navy and Suzann attended Oregon State College. After returning to Wamic, they married and raised their family of four children. They have nine grandchildren and 6½ great-grandchildren. They reside on the original farm of Suzann's family.
The Alsups have been active in Wasco County activities since their youth. They were in 4-H as youngsters, then 4-H leaders and helped with the sheep barn and auction committee at the fair.
In 1979 Jack was appointed to the Wasco County Fair Board and served 28 years until 2007. Suzann was the fair secretary for many of those years. Jack also served on the Wasco County Planning Commission from 1973 until 2003.
They have a legacy of four generations that have participated in Wasco County 4-H with the oldest two great-grandchildren exhibiting at the fairs this year in Wasco and Wallowa counties.
They are also active in their church, Wasco County Pioneer Association, Wamic Historical Society, and Wamic Legion post.