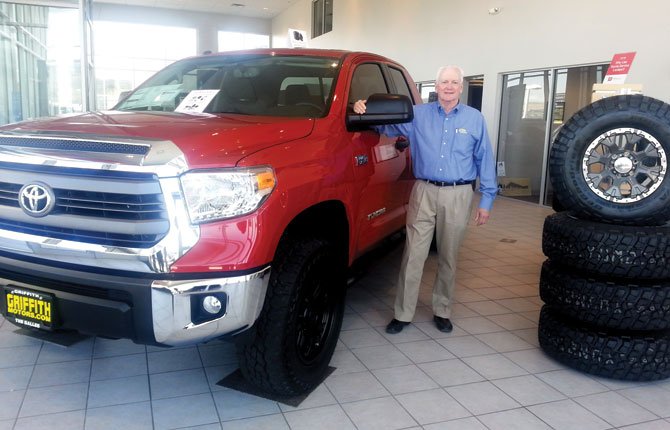 For the fourth consecutive year and the fifth year in total, Griffith Motors has won Toyota Motor Sales' President's Award.
"Your dedication to operational excellence and exceptional customer care has earned your dealership this distinguished honor and set the standard for your fellow Toyota dealers," wrote Kazuo Ohara, president and CEO of Toyota Motor Sales, U.S.A, Inc.
The award recognizes the dealership for maintaining Toyota's highest standards of customer service throughout the entire ownership experience, including initial purchase and vehicle maintenance.
"Recipients of the President's Award go above and beyond each time they interact with their customers and represent the best of the Toyota brand's attention to customer experience," information from Toyota explained.
"I feel honored," said dealership owner David Griffith.
He will accept the award later this month in Santa Fe, N.M., at a reception and dinner.
Griffith said his company works to respond to the changing interests and needs of the clients. For example, his staff noticed that Toyota Tundra purchasers were making after-market upgrades such as lifts, special wheels and tires, and other features at the time they purchase their trucks. They also keep canopies in stock.
In addition, Griffy's Quick Lube, with its tall bay access, has seen increasing use by RV owners who need maintenance on their travel rigs.