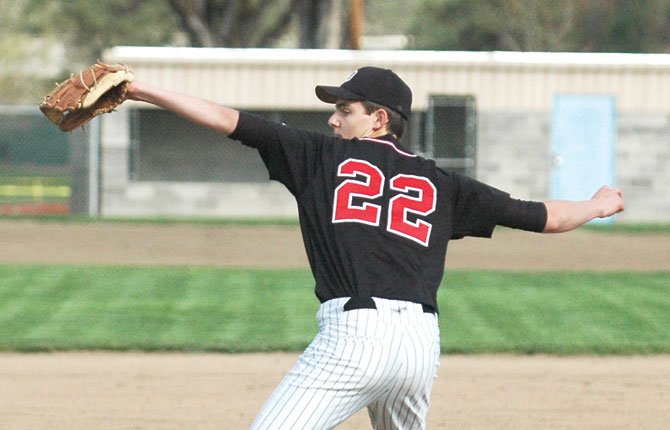 Round and round they went – Dufur and Riverside played close to the vest for 14 innings and the No. 3-ranked Rangers used the arms and bat of Bryson Caldwell to lead the way.
Caldwell drove in Cole Parke with the eventual game-winning RBI, and he then shut down Riverside in the home half of the 14th to secure a 2-1 extra-inning triumph Tuesday in a non-league baseball contest at Boardman. Caldwell entered the fray in the fifth frame and tossed 10 innings of three-hit ball with a season-high 10 strikeouts.
The right-hander stranded all six runners he put on base, and he also had seven innings of three-up, three-down pitching for his third win of the campaign.
"He was money on the mound," said Dufur coach C.S. Little. "It was a stellar performance on his part. He kept his pitch count down and was able to shut them down."
With two outs in the top of the 14th, Parke led off with a single and Caldwell rifled an RBI double to move in front, 2-1.
The Pirates put the tying run on base with one out, but Caldwell settled in by inducing a popup and a game-ending strikeout.
Parke paced the 10-hit attack with a 2 for 5 effort with a double, two walks and two runs scored.
He raised his batting average to .608 on the season.
Josh Keyser had two hits and an RBI, and Trever Tibbets went 2 for 3 with three walks.
Dufur (18-2 overall, 9-0 league) travels to Condon (1-14, 0-10) for a doubleheader at 2 p.m. Friday.