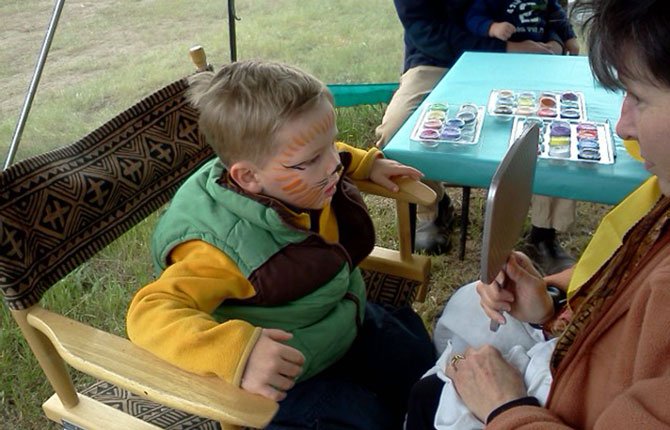 HIGH PRAIRIE, Wash. —The High Prairie Community will hold its 15th annual High Prairie Firehouse Sale this coming weekend.
Starting Friday, May 16, and running through Sunday, May 18, this event combines a giant rummage and plant sale, food concession, silent auction, quilt raffle, kids' activities, live music, and more. The annual sale draws visitors from all through the gorge and beyond. Hours are 9 a.m. to 6 p.m. Friday, 9 a.m. to 5 p.m. Saturday, and 9 a.m. to 3 p.m. Sunday.
For the first time, the Firehouse Sale will be held at the High Prairie Community Center, 701 Struck Road, outside of Lyle and just off Centerville Highway. The new site is just half a mile west of the sale's previous address. There will be signs pointing the way to the new location.
The change of venue offers some advantages. The Community Center's indoor space will showcase silent auction offerings and this year's raffle quilt. The center's kitchen will make serving food much simpler — including Myrin's famous bratwurst and corn on the cob — and the grounds around the building provide plenty of room for the rest of the sale's familiar features.
In another innovation, the sale will run for three days instead of the usual two.
"We're starting with Earlybird Friday — basically sales and the food booth," explains new Firehouse Sale chairperson Rocky Schultz. "We'll bring out more stuff for the Main Event on Saturday, and that's when we'll have live music, face painting and games for kids, and all the extras. Sunday we're calling Super Sale Sunday, and most of what's left will be half-price."
The Firehouse Sale is High Prairie's one big fundraising event of the year. Proceeds support the High Prairie Fire District #14, the High Prairie Community Center, and the High Prairie Community Council.
For more information, go online to http://www. highprairie.us/commun ity-council/2013-firehouse-sale or call 509-365-5099 or 509-365-4429.