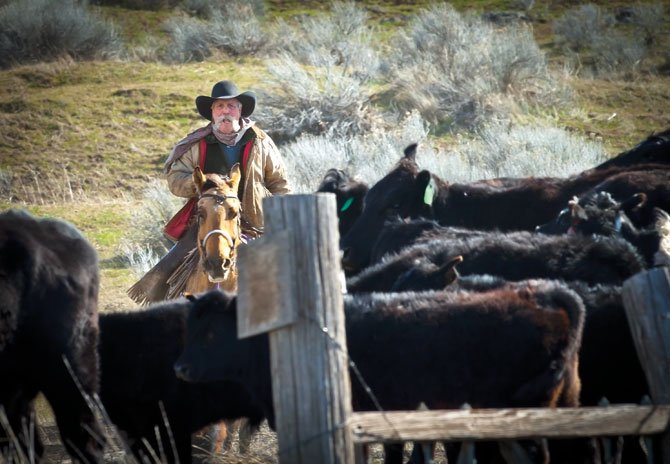 When Mike Filbin has something to say, he looks at you with the intense gaze that once picked out targets through the scope of an Army sniper rifle, and he shoots straight.
The Dufur rancher returned from a 1969-70 deployment to Vietnam with two Bronze Stars that were awarded for valor on the battlefield. His five-man sniper team was assigned to the Army's 1st Battalion, 6th Infantry Regiment of the 198th Infantry Brigade.
Filbin, now 64, earned a Purple Heart and still carries shrapnel in his leg from the explosion of a "Bouncing Betty" mine during a foot patrol. Although he returned to the civilian world decades ago, his speech is still militaristic — short and to the point.
"I'm not much of a politician," he admits, preferring to adhere to the rules of the range that require a man to say what he means and mean what he says.
During a recent interview, Filbin had a lot to say about what will happen if government agencies continue to react to "hostile environmentalism" by paring back the acreage of public lands that is available for livestock grazing.
He said the motivation behind driving cattle off public lands varies. Some bureaucrats and environmentalists oppose domestic herds out of the belief they release methane gas that contributes to global warming. Other organizations believe cattle are a non-native species that are too destructive to natural resources. Still others argue that beef is not a healthy food choice.
"There are also people who want to see public lands used only for parks, campgrounds or some type of recreation and they don't want to see a cow when they go on a hike," said Filbin.
His herd of 400 pair (cow and calves) graze during the late spring and summer months on about 22,000 acres of Bureau of Land Management and private property in the lower Deschutes River drainage.
He also holds a permit to run cattle on Mount Hood. However, he has not done so in recent years due to continual cutbacks in grazing areas for resource protection and accommodation of recreational interests.
"The numbers (cattle allowed to graze) were just too far down, so I couldn't afford to fool with it," he said.
It has become increasingly difficult, he said, for cattle to move through hazardously overgrown forests that are no longer actively managed by the U.S. Forest Service due to federal policies regarding wildlife habitat.
"They can't really kick you off because it's a multi-use forest but, between the rules and the conditions, they have made it almost impossible to really graze cattle there," he said.
It costs Filbin about $600 per trip to transport about 40 cows and calves to a grazing site, plus the fee of $1.35 per pair that he pays each month during their stay, as well as labor and the expense of materials to provide corrals and sometimes fences on the grounds he uses.
When there is a mix of private and public ground, Filbin said the monthly fee for each pair is about $10 and that cost rises to $20-30 on holdings that are entirely in private ownership.
The amount of time cattle can forage on public land is based on periodic assessments of resource conditions and species protection guidelines.
Filbin's time generally extends from May through September.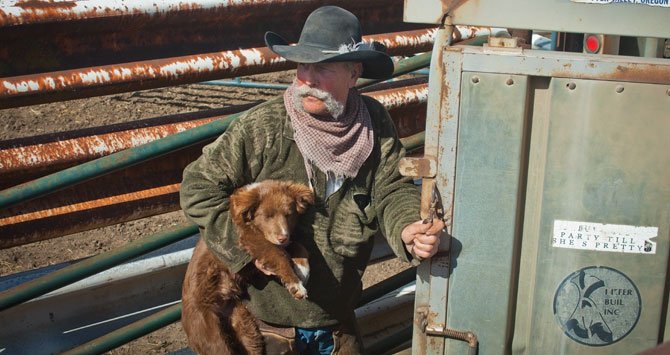 With more than 60 percent of Oregon in state and federal ownership, and about that same amount or more in other western states (87 percent of Nevada's land base is federal), there isn't enough private property to support grazing, said Filbin.
He said it takes about 100 acres of forage on semiarid grounds to provide one cow with adequate nutrition for three to four months.
Small producers cannot afford to compete with giant corporations or developers for the limited supply of private acreage, said Filbin, so that makes it vital that public lands remain open to grazing.
He said it should be a national security concern, as well as one of economics, to see America's supply of beef tightening as global demand expands.
"There's just a lack of common sense about this thing, and if something doesn't change, people could be paying $60-70 for a steak in the future," said Filbin.
"Or they could be forced to buy beef that is injected with hormones to make them grow faster because the small producers that do it right have been driven out of business."
In January, the U.S. Department of Agriculture reported the inventory of all cattle and calves at 87.7 million, the lowest number since 85.1 million in 1952. That number was 2 percent below the inventory of 2013, which was almost 3 percent lower than 2012.
"We just keep fighting all the time for enough ground to run cattle," said Filbin, whose ancestry includes Native American roots and family ties to both Oklahoma and Montana.
Since 1950, the number of cattle and sheep grazing the west has been reduced by 50 percent, according to the Public Lands Council that is affiliated with the National Cattlemen's Beef Association.
Oregon State University Extension Agent Sandy McNab said there were 135 active family farms in Sherman County about 40 years ago, and that number has dropped to about 35. Figures for Wasco County were not available as of press time.
Even though Filbin runs one of the largest cattle operations in Wasco County, he refers to a sign in his Dufur Gap Road house that reads, "Behind every successful rancher is a wife who works in town."
He said it has become necessary for most farm families to have steady income from another source.
His wife, Kitty, is employed with the forest service at the Barlow Ranger District office and her salary supplements the revenue they make from beef sales.
The additional income allows them to weather bad markets and record high feed costs due to drought and corn now being used in ethanol production.
Filbin was born in The Dalles but spent about six years of his childhood in Kalispell, Mont., a big ranching area.
His father worked in the power industry and, when Filbin was a teenager, moved the family to Hood River.
He returned to the gorge after leaving the military and set rigging in cable logging operations. 
That industry was in decline by the early 1980s due, in large part, to a series of new environmental rules.
About 30 years ago, Mike and Kitty decided it was time to start their own ranch, so they bought a piece of land that had been in his mother's family about six miles south of the town of Dufur, where they live today.
They eventually purchased a patchwork of other properties.
The Half Circle F Ranch began with 25 cows and 150-60 bucking horses that were sold for the rodeo circuit.
Eventually, the horse herd was reduced and the number of cattle increased.
Filbin said being a cowboy is a good profession for a loner. He enjoys spending long days in the saddle moving cattle or checking on them in remote locations.
"I like a lot of quiet time, it gives me time to think about things," he said.
He said most Americans have absolutely no idea what ranching life is like, or how policies set by the officials they send to Washington, D.C., affect less than 2 percent of the population that grows the nation's food.
"We are outvoted and most of the major media doesn't tell the story of what's going out here," he said.
"This isn't going to end well if someone, somewhere, doesn't start realizing that this industry is in real trouble."