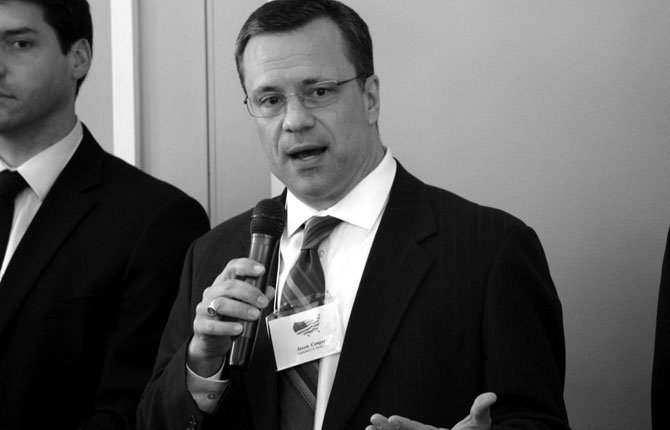 The story of Jason Conger's path from homelessness to Harvard Law School is one to inspire any young person with the idea that a good education and a powerful desire can make anything happen — as long as the people continue to support those opportunities.
Conger and Dr. Monica Wehby are the front runners in the May 20 Republican primary race for the right to challenge U.S. Sen. Jeff Merkley in the November general election.
The Chronicle's editorial board strongly endorses Conger for the position, not only because of his poverty-to-success story, but also because that story continues to inform his positions on the issues that affect a majority of his constitutents: middle income tax relief, restructuring of college aid and others.
Both Wehby and Conger adhere to the fundamental Republican platform planks, with minimal difference in their positions on most. Both want to repeal the Affordable Care Act and adopt plans that address some of the complaints that have arisen in its wake: namely affordable catastrophic coverage, purchasing insurance across state lines and tax benefits for those who purchase insurance. On other issues, Conger has developed more comprehensive positions that reflect a better understanding of the issues of particular interest to Oregonians, and the issues before Congress.
Wehby has gained some national interest as a result of her role as a physician in the campaign against Obamacare, but her leadership roles and her issue statements thus far have been narrowly focused on medicine and do not reflect a comprensive understanding of the broader issues.
And her argument that doctors know best isn't likely to wash as well with Oregon voters who have seen the state's doctor-governor rule over a spectacular failure in the Cover Oregon computer system debacle.
Conger is completing his second term in the Oregon Legislature. That means he has twice proven himself electable, and he has had better exposure to the issues that take priority among Oregon voters.
He promises to be a much more viable option in the general election for any voters looking to replace Merkley.