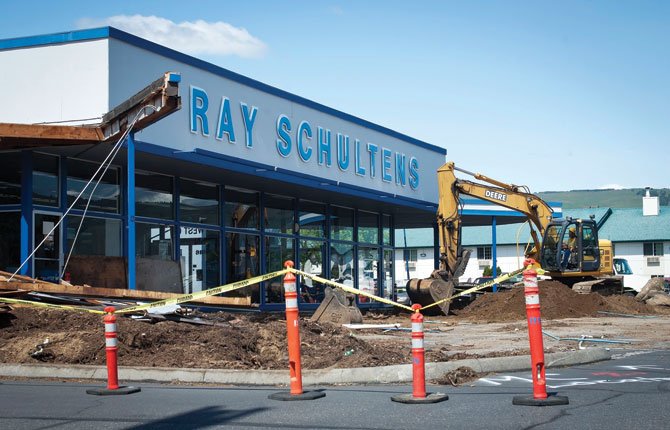 Ray Schultens Motors has launched its first major remodeling project since the car dealer's facility was built in 1977.
"We just started and we're anticipating it will take five to six months," owner Bob Schultens said. "We're thinking it will be done in December."
Service and sales offices will remain open throughout the process and Schultens said he is working with the contractors to minimize distractions.
Passersby can see exterior changes already under way.
Alterations are planned to the fascia.
"Pretty much what we're dealing with right now is the Ford end of things," Schultens said. "It's going to be the Trust-Mark design."
That's Ford's latest design concept.
Expansions are planned in the customer waiting area and in the service department.
"They'll have a lot more digital information and things like that," Schultens said. "It will be easier for customers to find things. It will be more customer-friendly as far as information in the showroom."
The new waiting area will be four times as large as the previous arrangement with lots of glass so people can see outside the area.