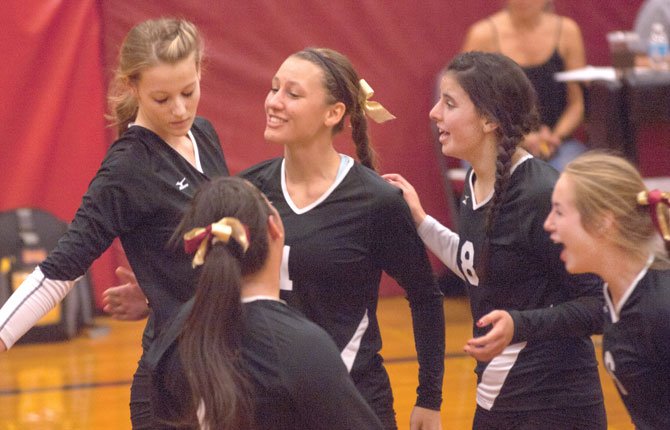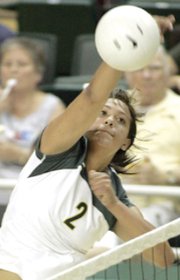 Neticia (Enesi) Fanene is coming back to where it all started.
Instead of the blocks, serves and kills she put down in her illustrious high school career, she is joining The Dalles volleyball program as its new head coach.
The level of excitement is bubbling over as she looks to breathe new life into a program that has aspirations of getting back to the top of the 5A ranks.
"I have been coaching here in the junior varsity program for the past two years and I feel that I am ready to take on this step and hopefully take this program to the next level," Fanene said. "I want to light a fire under this program and get them going with a love of the sport."
A 2006 graduate of The Dalles High School, Fanene enjoyed much success with first-team all-league and all-state status. She was also voted on as the Intermountain Conference Player of the Year and was a 2005 Prep Volleyball All-American.
From high school, Fanene made the jump to the Div. I level at the University of Oregon, where she was a four-year letter winner.
Fanene achieved All-American recognition on two separate occasions in 2008 and 2009. All time at U of O, Fanene ranks first in block assists, sixth in points (1,315.5) and fifth in total blocks (436).
She is a record holder in hitting percentage for a season at .389 and she notched a season-record of 143 block assists, both in 2008.
The Dalles athletic director Mike Somnis offered nothing but high praise for his new coach.
"We are thrilled to have Neticia take over the reins of our volleyball team starting this fall," he said. "Neticia has an incredible résumé and a great background in volleyball. She has a great knowledge of the game and an excited enthusiasm to start working with the girls. Neticia is a quality person and a great role model for our volleyball players to emulate."
Through this transition phase, Fanene will have plenty of support from community members, former players and former coach Dave Cornell.
He coached her in all four years in The Dalles and is the perfect sounding board for any and all issues that may arise through the course of a season.
"Dave is an awesome coach and he is a great mentor," Fanene said. "I still go to him to ask questions or get advice from him as well. He has been around the game for a very long time and so I value what he has to say."
On the court, Fanene said she plans on being creative and flexible in an effort to maximize the potential of the roster pieces she has in place.
She will emphasize the fundamentals and team chemistry, while also building character through praise and constructive teaching.
When it comes to the matches, The Dalles Riverhawks will be set to fly high at the start of the fall campaign.
One player who is chomping at the bit to get started on this new journey with a new coach and philosophy is returning setter, Morgan Goslin.
"Neticia is a great coach," she said. "She knows the game, and knows the players that are returning. She relates well with all of the players and we all respect her and her knowledge of the game. It'll be interesting to see what kind of offense she will run with the players returning. I'm super excited for next year. I can't wait for volleyball season."
Along with Goslin, Fanene has a roster of talented players, including all-league middle blocker, Olivia Starks, Maddy Bradford, Natalie Moleli, Lori Cimmiyotti, Keatin Logue and Timarra Roth to name a few.
Through summer ball, camps and hours of practice, Fanene feels this group has the potential to do some good things down the line.
"I have no doubts in the girls that I have now," the coach said. "There is no lack of skill or a lack of knowledge, it is a matter of putting all of these pieces together. They were obviously a young group, but this year they will be a year older and we have most of our players back and I think we can take it from here. I am ready to take on this challenge."
Coach Fanene announced that she is organizing some open gym sessions. Any interested middle school or high school volleyball players are welcomed.
To find out more information, call 541-506-3400.