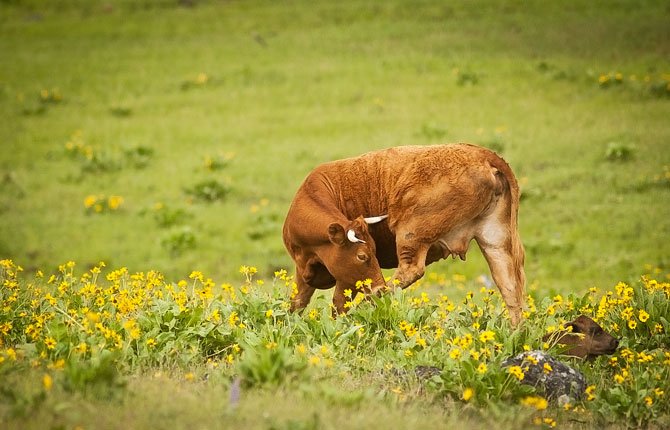 A love of the land lies deep in the soul of Jurgen Hess.
He has taken an almost paternal stance about protecting plant and animal species with no voice to protest destruction of their environment.
"This gives me a mission that's bigger than myself," said Hess. "They (species) need us because we've taken a lot of things from the world and we need to restore those. For the gift of things we've taken from the earth, we have to give back."
He also feels compelled to live by the words of Teddy Roosevelt, "It's better that we wear out than rust out" — to be active — due to the sheer joy of having survived childhood in a war zone.
Hess was born in 1941 in Hamburg, Germany, and his family endured the Allied bombings of World War II before immigrating to America – his mother was a U.S. citizen – in 1947.
"Like hundreds of thousands of people in Hamburg, I could have died," he said. "But I was given the opportunity to grow up and have a wonderful life with my wife, Susan and our two daughters."
Hess draws from 30 years of experience in resource management with the U.S. Forest Service to now protect vulnerable mountain landscapes from damage by cattle grazing and recreationists.
He is a member of Friends of Mount Adams, a nonprofit organization that collaborates with the forest service, Confederated Tribes and Bands of the Yakama Nation and a Goldendale rancher on grazing issues.
Because Hess grew up in an Iowa agriculture community, he understands the culture and challenges of cattle production. For that reason, he isn't opposed to having herds graze on the mountain, but he wants them to stay on designated rangelands and out of meadows with a delicately balanced ecosystem.

"Permitted grazing is a legitimate use of public lands. We just want to make sure fragile areas closed to grazing don't inadvertently end up with cows on them," he said.
Mount Adams in Klickitat County is a potentially active volcano in the Cascades range that has the second highest peak in Washington State, with an elevation of 12,281 feet.
The 230-square-mile mountain is home to Gotchen Creek Meadows and many other areas of ecological significance, said Hess.
He said meadows need special protection because they are open areas that attract and support a variety of wildflowers and native grasses. The lush foliage draws bees for pollination and a multitude of other insects and birds that gather food and sometimes nest there.
Unfortunately, said Hess, meadows also attract cows because there is plenty of fresh green grass to munch on. When fences fail, and they seem to do so with regularity, Friends volunteers document trespasses and compile photographic evidence of tracks, such as cow pies and resource damage.
The goal of monitoring how cattle graze on Mount Adams isn't meant to be adversarial, said Hess, it's to ensure that valuable resources are not damaged.
"We have to work on problems by walking in the shoes of the rancher and walking in the shoes of the forest service," he said.
Information about fence conditions and herd violations are compiled into an annual report that is given to foresters, along with Friends' recommendations about how problems can be addressed.
Friends of Mount Adams uses humor in its annual reports to get a point across about problems with grazing. The first documentation in 2010 was titled "The Wrong Side of the Fence" and the second in 2011 was "Still…on the Wrong Side of the Fence."
Humor aside, Hess said Friends expects the forest service to take note of the problems identified in the report and do something about them.
"You can't blame the rancher if he's not getting information or the forest service is not saying, 'You've got to do a better job,'" he said.
The forest service was spurred by Friends' involvement to perform an environmental analysis of the entire Mount Adams Cattle Grazing Allotment in 2011-12 that more clearly delineated usage areas.
"The forest service has an obligation to make sure they are managing the right way to protect the resources," said Hess. "Long-term you always have to protect the land and permits have to be managed around that."
He regularly hikes the higher elevation during the grazing months of July through September to survey what is happening on the ground. He also makes frequent visits to the forest service office in Troutlake, Wash., to brief agents about what he has seen.
"We're really helping the foresters by being their eyes and ears," he said.
During those trips up the mountain, Hess snaps photos for scenic vistas that are used in publications.
He hopes the images inspire others to simplify life and enjoy more time in the outdoors.
At the end of each grazing season, Hess said meetings take place with the rancher and forest service to debrief about what went right and what didn't.
"We've gotten to the place that the rancher now says, 'Just call me if you find anything,' and, when we do, he's there within 24 hours to find and move the offending cows into the right area and repair the fence," he said.
He said it has grown more difficult for the forest service to fulfill its management responsibilities in recent years with budget cutbacks and workforce reductions. For that reason, he believes Friends is providing a vital oversight role for grazing and other permitted uses.
When grazing is done right, said Hess, the environment can benefit. By feeding on taller foliage, cows open a pathway for sunlight to reach growth points. Fire danger can also be reduced from having grasses eaten before they cure and become flammable.
If fences are erected properly and maintained, he said the banks of waterways can be protected from erosion.
"To me, the devil is in the details – it's all about how the land's managed," said Hess.
He sees the conservation movement starting to embrace a more holistic approach to resource management, which can include livestock grazing and tree and forest thinning.
He said having forests with overstocked stands of trees and dense vegetation creates stress as trees and plants vie for water and sunlight, which makes them more susceptible to diseases.
"There are a lot of ranchers trying to do good work and we respect that," said Hess. "We have to find common ground for the public lands and I think that means working these issues out, working together."