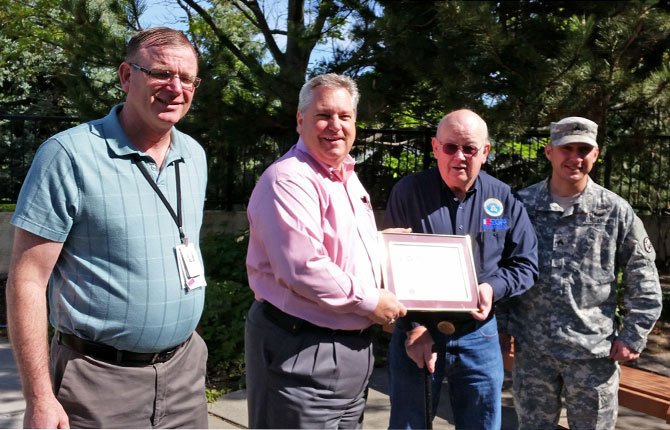 The Hidden and Mighty Heroes of Wasco County: The Rand Corporation and the Elizabeth Dole Foundation released a report last month entitled: "Hidden Heroes: America's Military Caregivers."
Military families including spouses and children of soldiers and veterans are referred to as the hidden heroes of the USA. Military children are often referred to as the mightiest heroes. As the saying goes — when one member joins, the whole family serves.
Children often make the greatest sacrifice as multiple deployments means loss of home, loss of relationships at school and church, and loss of parents and family friends through war-related illness and death. There are more parents in the military than ever before. Every school district in America has military kids, including Wasco County.
Many soldiers are returning from overseas with serious injuries involving mental and physical disabilities. These soldiers are younger and more disabled than previous wars.
Senator Elizabeth Dole writes, "5.5 million Americans are caring for ill and wounded soldiers and veterans. To think that so many loved ones have been quietly caring for those who have cared for us with such little support is a wakeup call for the nation."
Scant resources exist for respite care, financial support and health care coverage for military caregivers who are relatives. If you are a spouse or parent caregiver of a veteran, you know about isolation and huge gaps in existing DOD and VA programs.
Do not despair; help is available.
Help includes the under-utilized Aid and Attendance and Housebound monetary benefit available to eligible disabled veterans from wars of every era. VSO staff can help vets apply for this benefit.

Spouses of vets are helpful in this application process and getting the application started. VSO staff can also help caregivers connect with other help for seniors and younger adults with disabilities locally.

The Home Fires Burning (HFB) committee is available locally to help parent and spouse caregivers. Call Jean Maxwell at 541-506-2502 for more HFB information.

For more information about the Hidden Heroes Report, go to www.rand.org website.
For more information about the Aid and Attendance monetary benefit and services and support of veteran and military families, call the Veterans Services Officer at the Wasco County VSO office at 541-506-2502. Read more about veteran pensions and benefits online at the www.va.gov website.
Mark your Calendars:

• Memorial Day, May 26.
• The VFW will provide a Memorial Day service at noon at the Sorosis Park Overlook.
• There will be a Vietnam Veterans Memorial Highway-Interstate 84 dedication ceremony at 1:30 p.m. at the Oregon Veterans Home. Approximately 118, 000 Vietnam era veterans live in Oregon. These vets represent about a third of all 333,000 veterans living in this state. For more information about the ceremony, call Dallas Swafford at 541-296-7152.
• July 12 - Jammin July Fest in The Dalles from 5PM to 10PM and look for our VSO Caregiver Support Booth.

Kathleen Martin is a Wasco County VSO Volunteer.