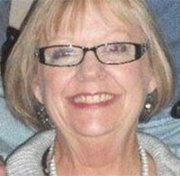 NASHVILLE, Tenn. — The Dalles home cook Laura Spencer-Whitacre's Favorite Chocolate Mousse recipe has been awarded a blue ribbon at Just A Pinch Recipes, a recipe and coupon social network for home cooks at www.justapinch.com.
Spencer-Whitacre's Favorite Chocolate Mousse was named a blue ribbon winner by Just A Pinch Food Editor Janet Tharpe. To land the award, Spencer-Whitacre served up a full-flavored dish that was both tasty and easy to prepare.
"I have a theory that chocolate slows down the aging process. It may not be true, but do I dare take the chance? Hope you enjoy!" Spencer-Whitacre said.
She is one of more than 60 The Dalles residents sharing recipes with the social network, which in just three years has become the largest database of user-posted recipes anywhere. On the site, users can post their own "family tested and approved" recipes and try recipes submitted by others, use a menu calendar and grocery list, create custom cookbooks, print hundreds of grocery coupons, enter recipe contests and join discussion groups.
They may also use Pinch It!, a site feature that allows users to capture and share recipes from virtually anywhere online with a simple click and seamlessly integrate them into their digital recipe boxes. These features allow home cooks to build relationships virtually, as if they are sitting around one big kitchen table.
"We continually add new features to the club based on the feedback of our members," said Tharpe. "It's because of people like Laura Spencer-Whitacre, who is proud to share her family's favorite recipes with other home cooks, that the club has become so popular and is growing so fast."
Founded in 2010, Just A Pinch Recipes offers free memberships and premium perks. Join us in the kitchen at www.justapinch .com.