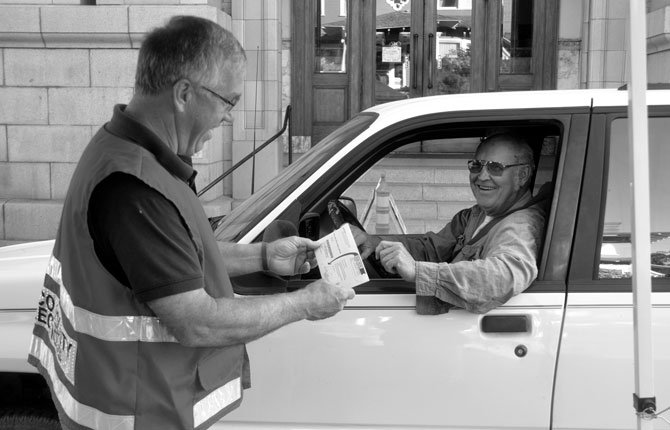 If you are reading this on your afternoon break, with your feet up just before dinner, or while waiting for prime time television to kick in, you still have time.
Ballots in the May 20 Oregon primary election must reach the Wasco County Clerk's office by 8 p.m. tonight.
Don't even think about not voting. Several close races could be decided by just a handful of votes.
The decisions made as a result of these ballots will affect local, state and national governance for at least several years to come.
We are fortunate to have reached the point in United States history where free and open elections can be taken for granted. But we have far too much at stake to do so.
Voting is the front-line exercise of democracy. Around the world, people endure long miles of foot travel, harassment by opponents and even violence to reach their election polls — if, that is, the polls will even be open.
Thailand, for example, expects to delay its July elections as a result of elevated political violence.
In India, voters were able to go to the polls and just toppled a regime that had been in power for a quarter century.
In the United States, control of the Senate is up for grabs. Republicans hope for success in light of weakened support for the Obama administration over National Security Agency domestic spying, Obamacare problems, executive order abuse and other issues.
Even a small tilt could result in wide-ranging policy changes over the next two years.
The table of U.S. voters' rights has been one of shifting sands since 1787, when the U.S. Constitution was ratified.
The Constitution itself didn't detail the rules of suffrage (the right to vote) or even specifically mention voting. Instead, it left the states broad latitude to determine voting qualifications. Prior to 1870, most states allowed only white, male property owners to cast ballots.
Not until the 15th Amendment, ratified in 1870, were discrimination based on "race, color or condition of servitude" banned as reasons to refuse voter rights. And only a full half-century after that were women given equal suffrage by the 19th Amendment.
Until 1964 and ratification of the 25th Amendment, citizens could be prevented from voting for failure to pay a poll tax or other taxes.
Indeed, voting rights, as outlined in federal law, are a series of limitations on states enacted through constitutional amendments. They limit what states can prevent related to voting, rather than offer the overt guarantee of voting rights among the electorate.
It's easy to see why, even 227 years after the nation's founding document was ratified, voting rights remain a tenuous thing. State laws in their regard are constantly changing.
Oregon's voting laws still require a residency period for registration, enacted after an attempt by Rajneeshees to import same-day registered voters to take over Wasco County government. The current state administration had worked to eliminate that provision, but enough voters remembered the dangers to fight that change off.
Texas and other states had been considering new identification requirements that might have prevented a significant share of low-income voters from casting ballots.
We voters need to cherish this right we have, or risk losing it.