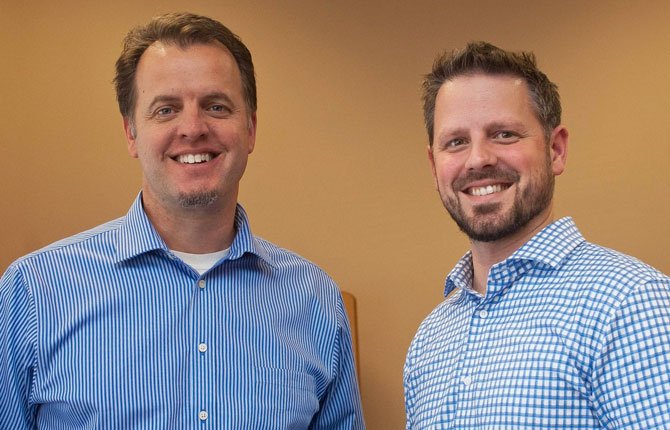 Juston Huffman has joined Doug Kirchhofer at Northwestern Mutual Financial Network.
Both are second-generation The Dalles businessmen, Juston the son of Oregon Rep. John Huffman and his wife, Korina, and Doug the son of Mary Kirchhofer, local company founder, and her husband, Vic.
"John Huffman and Mary Kirchhofer spent a generation making a living for their family and establishing their name and we want to build on it. We're not out to hang on it. We're looking to use it as a stepping stone to continue to expand what we're capable of doing for the community," said Doug Kirchhofer.
One example of that is the decision to make the company the title sponsor for the inaugural Fort Dalles Fourth Independence Day celebration. The day-long celebration will culminate in one of the largest fireworks displays in the Pacific Northwest.
Huffman had been selling Farmer's Insurance, selling mostly fire and auto policies in Sherman County since the demise of the Q104 radio station where he worked for some time with his father.
"I am more passionate about the risk management aspect with life insurance, disability and helping people retire someday — make the financial goals they have set," Huffman said.
Huffman and his wife, Amy, live in Sherman County with their 8½-month-old baby, Everly. Talking about Everly offers an easy segue into discussion of the life events that can prompt changes in family or business financial strategy.
"We help build wealth for individuals and enhance the transfer to sources, beneficiaries and causes," Kirchhofer said. "We're more people-centered and protecting people and families. That's more of a fit for Juston, engaging with people. He cares for people and is a really good fit. He'll reach out in the community and help families and businesses in the area."
Huffman has been on the job for two weeks, going through comprehensive training in Portland and studying for state exams.
"They put me through a pretty good training course to find out what I'm made of, to be honest," Juston said. "Psychologically and retrospectively, they look into you and what you want to gain out of life and how you want to help people." Training also teaches about the products, annuities and life insurance, that Northwestern Mutual offers.
Huffman will be offering flexible hours and meeting locations to make financial discussions convenient for the people he hopes to serve.
He can be reached at the Northwestern Mutual offices at 515 Liberty in The Dalles, by cell phone at 541-980-7193 or by
email at juston.huffman@nm.com.