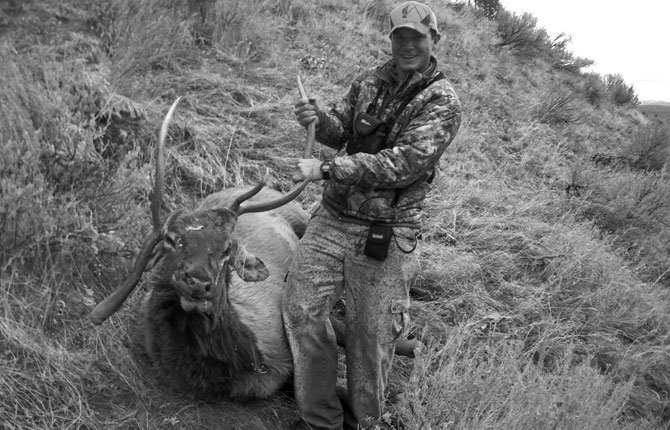 Albany Democrat-Herald:
The Oregon Department of Fish and Wildlife appears to be stuck in a vicious cycle with implications that could go well beyond the state's hunters and anglers.
Fewer Oregonians are hunting and fishing these days, and there are a number of reasons behind that decline, including some we've explored in previous editorials.
The problem is that Oregon helps fund wildlife management and conservation programs through the fees that residents (and nonresidents) pay for the right to hunt and fish in the state. A drop in the number of folks who hunt and fish ends up short-changing those programs — which, in many ways, benefit all Oregonians.
The Department of Fish and Wildlife unveiled a new budget proposal earlier this month and the bottom line wasn't pretty: A spokesman for the department said that the agency is projecting what could be a $32 million shortfall over the next three years. The agency likely will have to ask for a bigger share of state general fund dollars to help plug the gap.
It also likely will be forced to turn to more frequent increases in license and tag fees.
And that's where the agency runs the risk of falling deeper into that vicious cycle.
Every increase in those fees only increases the likelihood that some Oregon hunting and fishing enthusiasts will find that the sport has become too rich for their budgets. They will, with considerable regret, hang up their rods and guns. And every time that happens, the budget gap faced by the Department of Fish and Wildlife will widen.
Interest in hunting and fishing has been on the decline throughout the United States — not just in Oregon — for years. And we're seeing some of the results of that decline: In many cases, our forests and wildlands are packed with unsustainable numbers of wild animals, and the critters, starving for habitat, are moving into more urban areas.
In addition, we traditionally have underestimated the vital role that hunters and anglers play in preserving and maintaining wild habitat.
The department's budget gap actually comes at a time when we've started to see encouraging early signs that interest in hunting elsewhere in the nation may be picking up a notch. In fact, some cities have authorized bow hunting within their boundaries to help control the population of critters, primarily deer.
As Oregon wildlife officials come to grips with the budget shortfall, they need to be particularly vigilant that increased fees don't freeze out state hunters and anglers, lest we speed up that vicious cycle.
It would be a tragedy if we came to understand, too late, what an important role hunters and anglers played in maintaining the state's wild places — places that we all treasure.