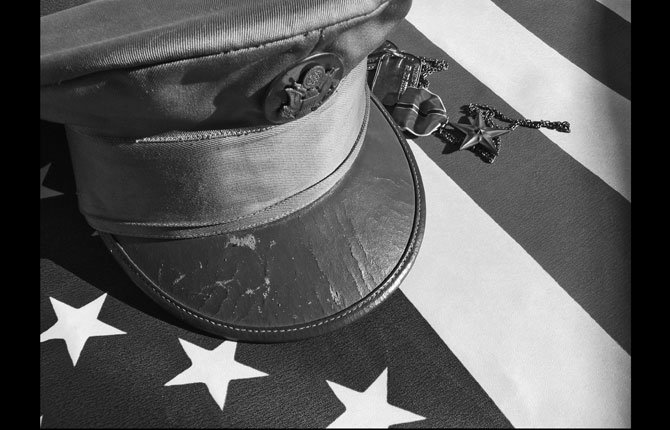 On thy grave the rain shall fall from the eyes of a mighty nation!
— Thomas William Parsons, "Dirge for a Soldier"
It doesn't take a hero to order men into battle. It takes a hero to be one of those men who goes into battle.
— Norman Schwarzkopf
Pat Stone went to war in the steamy jungles of Vietnam almost four and a half decades ago, yet the sadness and horror of his combat experience remain fresh in his memories, emerging through the course of any average day.
Stone doesn't need a Memorial Day to remind him of the sacrifices made by combat veterans, nor do the thousands upon thousands of others who have served.
He doesn't need a reminder of the thousands upon thousands who have given their lives to duty over the course of this nation's 238-year history.
But we do.
We need this reminder that, for better and sometimes for worse, wars are formative events in the evolution of this country.
We need this reminder that this grand experiment we call a nation demands a vigorous defense. It might have perished any number of times over the past two and a half centuries: before it even started in the Revolutionary War, at the hands of the British in the War of 1812, in the great internal struggle of the Civil War, at the hands of Axis powers in World War II, or in nuclear conflagration during the Cold War. Given all these challenges to the sovereignty and integrity of the United States of America, it's amazing we have made it this far.
We need this reminder because without the veterans who sacrificed their lives for this nation and its people, we wouldn't have.
We need this reminder that, no matter the reason they choose to serve, the veterans who defend or have defended this nation surrendered their persons to a higher cause: the protection and perpetuation of something bigger than themselves, this country and the ideals upon which it was formed.
We need this reminder because, even the veterans who haven't paid the ultimate price in combat leave a piece of themselves — physical, mental or emotional — on the field of battle in our names.
We need this reminder as we enjoy the warm, near-summer breeze, the crack of a baseball bat, the aroma of a roasting hotdog, or the crisp touch of cold spray off a Columbia River whitecap that we are free to enjoy those things and more because a small portion of us sacrificed all or a part of themselves on the field of battle.
Supreme Court Justice Oliver Wendell Holmes called Memorial Day "our most respected holiday," and urged that "we not ponder with sad thoughts the passing of our heroes, but rather ponder their legacy — the life they made possible for us by their commitment and pain."
Our veterans may not need a reminder of what they have sacrificed on our behalf, but they need our gratitude — daily, not just on Memorial Day.
The ones this day is meant to honor are beyond caring about our thanks. But those who remain among us need and deserve it. We need this reminder to make sure they get it.