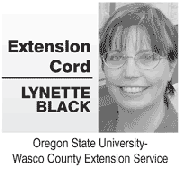 One of my favorite springtime activities is gardening. I learned this activity as a child.
My family had a large garden where we raised and preserved much of our food. Since gardening provides the opportunity to gain skills in a variety of different areas including art, math and science through the design, planting, and maintaining of the garden as well as the harvesting, preparing and sharing of the food, it is important to me to involve children in this activity.
However, the way children are involved in gardening is just as important as the activity itself. Of the three of us, I am the one who continued to enjoy the process of gardening and food preservation.
It took until mid-life before my siblings picked up the hoe to garden again. I so enjoy gardening, that I took a different approach to introducing my children to the activity.
I wanted them to take pleasure in gardening rather than see it as a chore.
Finding interests
The first step was to introduce them to the concept of gardening, then breaking down the big picture into smaller learning modules, watching for which areas sparked an interest, and then fanning the spark into a flame.

For example, a child really likes bugs. He/she hunts for and gathers bugs, and develops little habitats for them inside a quart canning jar.
Capture this interest by guiding them in the development of a garden that serves as habitat for beneficial insects.
Perhaps that interest is in butterflies. Help them develop a garden that attracts butterflies. The child really likes fresh peas and carrots. Help them to develop a small vegetable garden plot where they can grow their own.
Garden projects could easily include research (what plants should be grown), design (what shape should the garden be, how should the plants be laid out to be visually appealing and/or is efficient use of space), math (how far apart do the plants need to be, how deep do the seeds need to be planted) and science (what type of environment do the plants need; water, sun/shade, depth of soil).
Hands-On Learning
Four-H offers a variety of ways to involve youth in gardening, many of them in partnership with the Master Gardeners. We just completed a Jr. Master Gardener afterschool program where through hands-on, interactive activities the children learned that plants are the basis of life.
We learned that plants provide us with food (even the meat we eat come from animals that eat plants), medicines, and are good for our mental health. We learned that soil consists of lots of different parts and pieces, including living organisms, that seeds have their own "lunch box" to tie them over until their roots can absorb nutrients from the soils, how to read a seed package, transplant a seedling, and so much more.
The final "test" took all the learning pieces and put them all together in a lasting project; the children designed a square foot garden (vegetable or flower) on paper, then transferred that design into real life and planted a container which they took home to continue the gardening process (maintenance and harvest).
Partner Project
Another partnership with the Master Gardeners is the children's learning garden located in the port district next to Google. The Dalles Imagination Garden (fondly referred to as The DIG) consists of a plethora of learning opportunities for people of all ages. The garden features several raised beds created using wood, rocks or concrete blocks.
The wooden raised beds are of varying heights allowing for people to see the relationship between topsoil and plant vitality, to test different heights for their body, and to see the usually hidden underground through peep holes in the sides of the frame. Each bed features different themes (Salsa Garden) or feature unusual, interesting plants (asparagus and artichokes).
The petal-shaped beds feature gardens inspired by children's books, such as The Little Red Hen, Peter Rabbit, Winnie the Pooh, and Jack and the Bean Stalk. Each of the child literacy gardens are accompanied by a book to read and an activity to complete.
The International Herb Garden features four lobes with herbs representing different parts of our world, and flags from around the world adorn the Obelisk allowing parents to share global education.
Garden Retreat
The Sunflower House is a fun retreat whose walls are sunflowers and the roof is beans. Inside the house are sandboxes with toys; a cool retreat for a hot summer day.
The book, The Sunflower House, is included for reading, too! Remember that beneficial insect habitat mentioned before? The DIG features a garden designed to attract beneficial insects. It is fondly referred to as the Beetle Bank.
The 4-H Teen Leadership Club is also active at The DIG with the Youth Advocates for Health (YA4-H!) garden. Traditional row gardening of vegetables is the focus of this garden.
For the last two years the youth harvested, prepared the vegetables for sale, and sold their produce at the Wednesday night Farmer's Market.
They learned gardening and entrepreneurial skills. They also research recipes using in-season vegetables, chose one to feature and gave out taste tests with the recipe. The all-time favorite recipe was the Cherry Salsa followed by Kale Chips. Thought they sold their produce, their focus was on nutrition and the use of fresh vegetables.
4-H also offers several day camps during the summer and this year, one focuses on horticulture, nutrition and physical health. It is called, Grow It, Eat It, Be Healthy! and will be held on Monday, August 4th. Contact us for more information.
Gardening develops knowledge and an amazing number of skills with lifelong benefits. Youth are exposed to healthy foods, moderate physical activity and, when working as a team, positive gains in interpersonal relationships. Research also indicates that children who grow their own food are more likely to eat fruits and vegetables, a healthy habit that continues into adulthood. It also shows that youth engaged in designing and maintaining gardens show an increase in self-efficacy and increased interest in stewardship of nature. Basically, gardening benefits the whole child; academically thorough science and math to nutrition and literacy, uses multiple styles of learning, creates engagement in learning through interest-capturing due to the variety of skills used from design to harvest, and engages youth with nature due to the child spending time out of doors in natural spaces.
To conclude the story of my children and gardening; they continue to garden; raising a portion of their own food, though my youngest's garden consists of containers on her apartment balcony. They also love the out-of-doors and, in my opinion, are smart, well-adjusted, ethical, contributing adults. But then, I'm their mom…
Lynette Black, OSU Extension Service 4-H Youth Development Faculty can be reached at 541-296-5494 or lynette.black@oregonstate.edu.