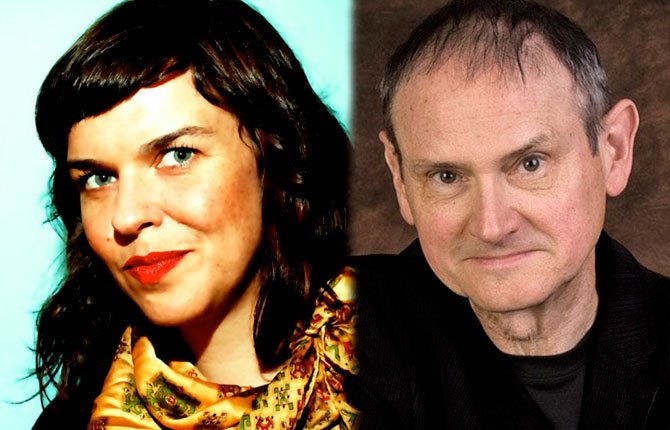 Cal Scott and Kathryn Claire team up to benefit The Dalles-Wasco County Library in a performance May 31 at The Mint, starting at 7:30 p.m.
Tickets for the event are available at Klindt's Booksellers and Columbia River Music.
"I started out as kind of a singer-songwriter and came up that way and then my career took a lot of divergent paths," Scott said in an earlier interview. "I got into a lot of different music: rock bands, jazz bands and lots and lots of film scores."
One of the things Scott is best known for is his work with the Trail Band, which performs a Christmas concert in The Dalles every year.
"I've been a songwriter all my life and I do some of my songs with the Trail Band, and I usually perform a couple when I play with Kevin Burke," he said.
Scott's most recent CD is "Carved Wood Box." Two of the CD's songs are collaborations tied to those performing gigs. The title song was written in partnership with Marv Ross of the Trail Band, while Scott wrote "London Town" some time ago with Burke, and the duo have frequently performed the song in their concerts.
The collection has the potential to appeal to a lot of musical tastes. The title song is a multi-layered work of nostalgia for an old mandolin.
"If you have an old instrument, you always wonder who had it before you and what kind of music was played on it," Scott said. "What kinds of stories could it tell if it could talk."
Kathryn Claire, who will perform with Scott this Saturday at The Mint, also performs on the CD, providing fiddle and backing vocals.
"When you hear her voice and mine on listening for love, it just blends amazingly well," Scott said. "She's a great fiddle, as well."
Claire has asserted herself in a new generation of traditionally-inspired musicians. Deep love and respect for traditional music has long been a driving influence and those roots can be heard in her own original music.

Early classical training on the violin gave way to exhibit her own creative inclinations. While still a teenager, Kathryn taught herself guitar in order to explore her own voice as a songwriter. She has since spent years cultivating her unique style and approach to music as a guitar player, violinist, singer and songwriter.