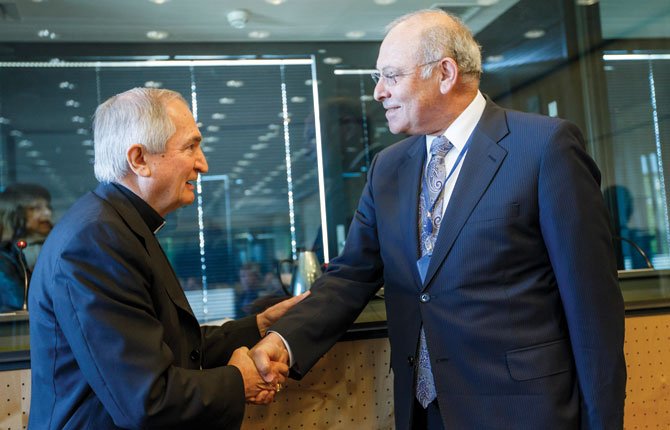 GENEVA (AP) — A United Nations committee concluded Friday that the Vatican has effective worldwide control over bishops and priests who must comply with a U.N. anti-torture treaty.
The panel's finding could expose the Catholic Church to new lawsuits by victims of clerical sex abuse. The opinion from the U.N. Committee Against Torture, which oversees the international treaty on torture and other forms of degrading treatment, said Vatican officials failed to report abuse charges properly, moved priests rather than discipline them, and failed to pay adequate compensation to victims.
The opinion by the panel's 10 independent experts concludes a highly anticipated and first-ever review of the Holy See's responsibilities under the treaty that it ratified 12 years ago.
In at least 50 cases, panel members said, the Committee Against Torture has referred to rape and sexual violence, which clearly falls within the treaty's mandate on a case-by-case basis.
The committee said the Vatican must ensure that the treaty isn't violated by its officials and others "in any situation in which they exercise jurisdiction or effective control."