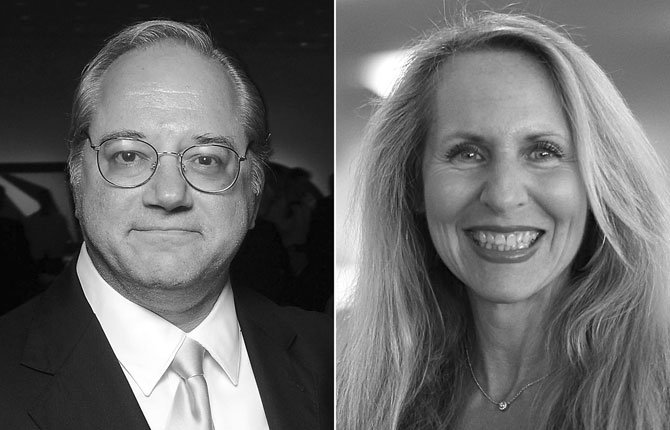 Blame a boom year on the stock market and a lax tax system for the sharp rise in corporate CEO pay.
The Associated Press reported today that median pay for chief executive officers topped $10 million in 2013. That means half of the corporate heads in the country make more than that and half make less.
Last year was the fourth straight that CEO compensation rose after a decline during the Great Recession. The total increase over that period was 50 percent, making chief executive pay now 257 times that of the average worker's salary.
It's unfortunate that during the same period overall employment recovery has been sluggish and left many workers behind.
Workers leaving the workforce continue to contribute far more than they should to the declining unemployment rate.
Workers between the ages of 25 and 54 that fell sharply during the recession still haven't rebounded, so it's more than just Baby Boomers retiring that have stalled the employment rebound even as the stock market has soared, reported the Washington Post earlier this year.
The contrast suggests that, collectively, corporate interests have shifted from long-term stability of the corporations and the system that allows them to thrive to short-term gains on the stock market roulette wheel.
This is has been a long and gradual transformation from the 1960s and 1970s when corporations recognized that labor force stability was also a key consideration of corporate strategy — when a company that laid off workers was a loser, not a winner.
Of course, some corporations — most likely on the down side of the eight-digit salary division — try to maintain CEO pay proportional to worker pay.
Whole Foods, for example, has maintained a salary cap despite increasing pressure to hire executives away.
It's corporate culture who combats the bloat trend by promoting from within and valuing long-term stability over high-flying short-timers.
And its executives respect that.
"We have a cap for a reason; I knew it when I took the job," said Lee Valkenaar, executive vice president of global support, in a Wall Street Journal story.
Those who don't follow that type of corporate ethic are enabled in providing bloated corporate salaries by the U.S. tax code.
The code allows corporations to deduct up to $1 million of non-performance-based executive pay for the top three executives. The key words here are non-performance-based. That means any income tied to an established set of performance parameters can still be deducted, even over and above the $1 million cap. That means U.S. taxpayers are bearing a good share of the expense for high-flying executives.
It's a model that invites reckless short-term thinking that may boost the bottom line today at the expense of stability and good sense tomorrow.

"But what today's conspicuously consumptive chieftains fail to recognize — and those of us who've actually signed payroll checks know from experience — is that relentless cost control is a strategy without a future," wrote Mitchell Weiss of credit.com for ABC news. "That's because at some point, belly and abdominal fat give way to muscles, organs and bones. Consequently, the ideal that investors hold dear — consistent earnings growth — becomes a thing of the past."
It is an issue that the average American has little control over, but there are a few things that can be done.
First, write to Congress and let them know you want to see this corporate welfare loophole closed entirely.
Second, shop your beliefs. Choose not to enrich corporations that provide this kind of excessive executive compensation.
A healthy middle class is the key to economic strength and some corporations are doing their level best to make that impossible.