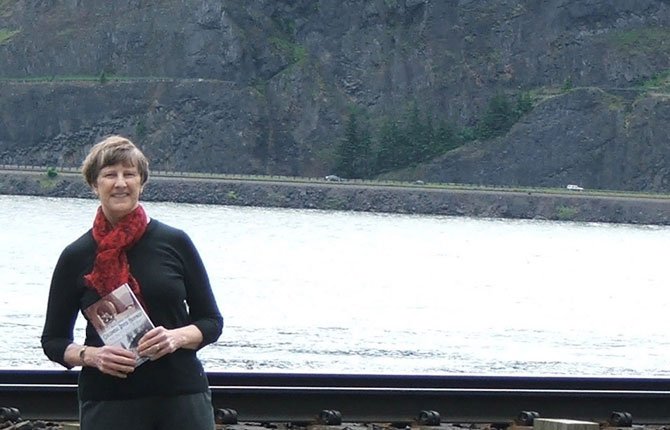 Peg Willis, a lifelong resident of the Pacific Northwest, grew up loving the Columbia River Highway.
More than just a way to get from one place to another, it was a playground and an adventure.
Willis will speak Friday, June 13, on "Building the Columbia River Highway: They Said It Couldn't Be Done," for the Columbia Gorge Discovery
Center dinner.
Dinner starts at 5:30 p.m. followed
by Willis' presentation at 6:30.
Reservations are required by June 11, by calling 541-296-8600, ext. 200.
Ride along with Willis as she explores the beginnings of Oregon's
Historic Columbia River Highway and the men who created it. Oregon's
Historic Columbia River Highway is hidden among the trees, where it meanders past spectacular waterfalls and dramatic views.
It took an artist-poet-engineer extraordinaire to conquer this reluctant piece of real estate and produce the
nation's first scenic highway, artfully woven into the landscape of the
Columbia River Gorge. Meet Sam Hill, the mover and shaker, and Samuel
Lancaster, the polio survivor, who turned modern engineering on its ear to create a "poem in stone."

Willis' talk is in conjunction with the eighth annual Gorge Ride, sponsored by the Friends of the Historic Columbia River Highway (FHCRH), which will be Saturday, June 14, beginning at the Gorge Discovery Center. The bicycle ride extends 19.25 miles along the historic highway and state trail west to the Senator Mark O. Hatfield West Trailhead, just east of Hood River, and then returns. The course opens Saturday at 7 a.m., and closes at 4 p.m. Registration information is available at http://www.hcrh.org/ events/2014-gorge-ride/.