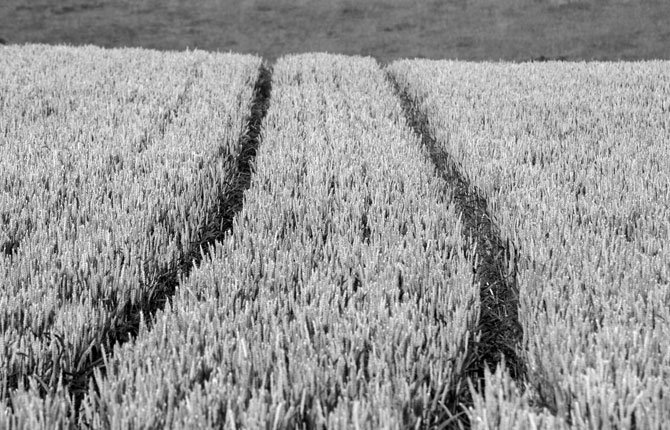 The (Eugene) Register-Guard, May 25:
Three states, starting with Oregon in 2002, have voted on ballot measures to require labeling of foods containing genetically modified organisms. All of those initiatives failed. But on Tuesday, voters in Jackson and Josephine counties overwhelmingly approved measures to ban genetically modified crops altogether. The Rogue Valley has redrawn the battle lines in the fight over GMOs in a way that allows opponents to claim the high ground.
Labeling proposals are rooted in the principle that consumers have a right to know what's in their food and should be able to avoid genetically engineered ingredients if they choose. Ninety-three percent of respondents to a 2013 New York Times poll said they favored the concept of GMO labeling.
State labeling rules, however, would create awkward problems for national and global food producers. Organic certification already provides a form of GMO labeling. Moreover, the health concerns that underlie many people's desire for GMO labels are countered easily: The American Association for the Advancement of Science, to cite just one of many authoritative sources, reported in 2012 that, "Foods containing ingredients from genetically modified crops pose no greater risk than the same foods made from crops modified by conventional plant breeding techniques."
In Jackson and Josephine counties, the debate has shifted from consumers to farmers, and from health to property rights. Voters weren't asked to evaluate the safety of GMOs or understand the science of genetic engineering. They were asked to choose sides: to stand with local farmers or with multinational companies. It was no contest. Despite being outspent 3-to-1, proponents of a GMO crop ban won 66 percent of the vote in Jackson County and 57 percent in Josephine.
The primary GMO crop in the Rogue Valley is sugar beets grown by the agribusiness giant Syngenta. Growers of organic beets and chard worried that pollen from GMO beets would contaminate their crops, reducing or eliminating their value. The risk is real: Japan and South Korea suspended imports of Oregon wheat last year after a patch of GMO wheat was discovered in Eastern Oregon, temporarily closing a $700 million market.
Working with the Oregon State University Extension Service, organic farmers and Syngenta tried to devise a system of buffers that would prevent contamination by GMO pollen, but the negotiations broke down. By the time the measure for a ban went to the ballot, farmers could present it as the only way to stop a form of trespass from occurring: Efforts to accommodate Syngenta had failed, leaving no other means to protect organic crops against financially ruinous impurities carried by winds or insects from neighboring fields.
The 2013 Legislature, as part of a comprehensive package of pension reforms and tax increases, passed a bill preventing local jurisdictions from adopting GMO bans, but Jackson County's measure already had qualified for the ballot. Josephine County's measure came later, and it could be invalidated for that reason.
Gov. John Kitzhaber appointed a task force to examine the issues of GMO agriculture. Tuesday's vote makes it clear that farmers' property rights and local control will be paramount considerations.
GMOs are here to stay. More than 90 percent of some crops, including corn and soy, have been genetically engineered for resistance to disease or herbicides.
But some farmers' livelihoods are threatened by certain GMOs, and those farmers will find many political allies in their efforts to protect their crops. The Rogue Valley vote reveals the contours of future battles over GMOs — battles likely to end differently than the fights over labeling.