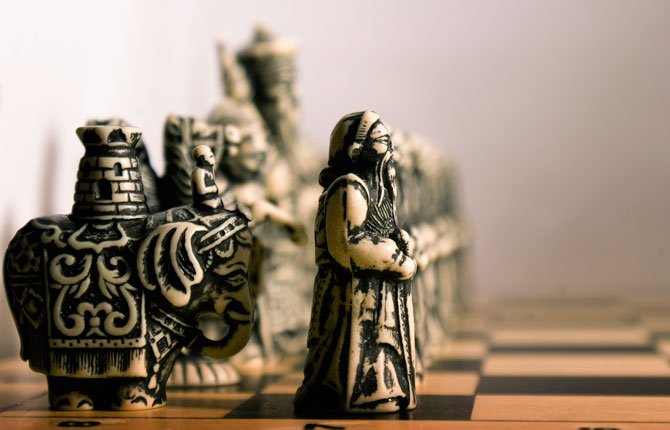 Celebrate the exhibition "Cardboard, Clay and Crayons: Chess Sets by Young Northwest Artists," during a day-long program Saturday, June 7, exploring one of the world's most fascinating games at Maryhill Museum of Art.
Meet Jeremy Silman, an International Master in the game of chess, and one of the few people ever to win the U.S. Open, the American Open and the National Open. He has written three dozen books on chess including the highly acclaimed "How to Reassess Your Chess."
Silman was chess consultant for the movie "Harry Potter and The Sorcerer's Stone," and Maryhill will recreate the Harry Potter game on the Grand Lawn starting at 11 a.m., with Silman giving the commentary.
Blitz Tournament rounds start at 10 a.m., noon and 1:15 p.m. Watch the game pieces fly in a flurry of activity as Washington Chess Federation members compete in rapid-fire games of chess. Free with museum
admission.
Silman's lecture will start at 2 p.m. The public is also invited to watch as Silman plays simultaneous chess games with Washington Chess Federation members, about 10 games in all. Free with museum admission.
Reception and salmon dinner with Silman starts at 5 p.m. Find cost and other details online at www.maryhillmuseum.org or call 509-773-3733 ext. 25 for reservations.