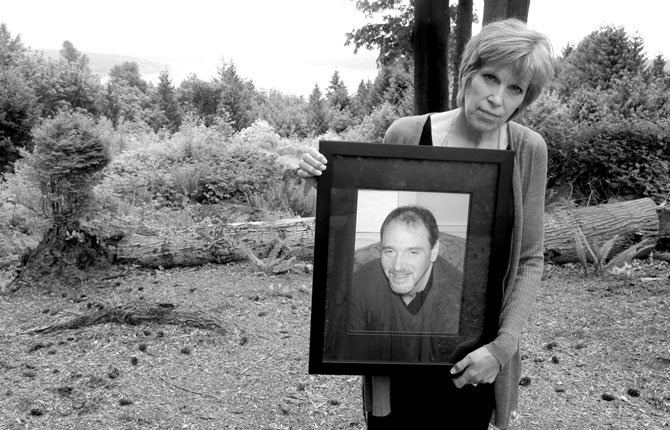 Veterans Affairs Secretary Eric Shinseki may have resigned Friday amid an uproar of criticism about a plague of delays in getting needed services to veterans, but that doesn't mean the problems will be solved any time soon — not unless both political parties in Congress agree to put the country's money where its promises are.
The VA has a goal of trying to give patients an appointment within 14 days of when they first seek care. Treatment delays — and irregularities in recording patient waiting times — have been documented in numerous reports from government and outside organizations for years and have been well-known to VA officials, members of Congress and veteran service organizations.
But the controversy now swirling around the VA stems from allegations that employees were keeping a secret waiting list at the Phoenix hospital — and many others — and that up to 40 patients may have died while awaiting care.
Politicians from across the political spectrum have been vying to prove they are the most outraged by this turn of affairs, but outrage simply isn't enough.
Although it is not alone, the United States has a long history of not living up to its promises to veterans.
The VA serves about 6.5 million veterans every year, but other veterans from wars as far back as World War II are still trying to get the benefits that have been promised them as a result of combat service-related injuries and exposures.
In particular, veterans who saw service in Vietnam, Desert Storm and the more recent wars are suffering from conditions related to chemical exposures emerging only after long latency periods.
Even more than 40 years later, for example, the VA still has not adequately resolved issues related to Agent Orange exposure, particularly among naval veterans who were stationed along the Vietnam shore.
More recent health service challenges related to the Iraq and Afghanistan wars stem from the fact that many veterans served — and continue to serve — multiple tours in the Middle East, accruing a large list of health issues, mental, emotional and physical.
Proportionally, more of these soldiers also survived their service than in earlier conflicts like Vietnam and World War II — but at a heavy health toll.
Historically since it was launched in 1930, Veterans Affairs serves a large number of veterans, but still leaves many in need. These veterans may have to become de facto attorneys to navigate the jungle of federal hoops required to qualify for benefits. If they suffer from post-traumatic stress disorder or undiagnosed traumatic brain injury, the bureaucratic challenges can become insurmountable.
That's why adequate funding and staffing at Veterans Services Offices like the one in The Dalles is so vital, so that veterans in need can get the assistance necessary to qualify for the benefits they deserve.
In some cases that means they can get the care they need and related compensation to lift them out of abject poverty.
It is unlikely that the departure of Shinseki will resolve the agency's — and the veterans' — problems any time soon.
If history has taught us anything, the problem lies not with the VA itself but with inadequate funding for the mandate of veteran care.
The heavy expectations of being both the Obama Administration's and Congress' political shuttlecock, has contributed to the high pressure to meet performance targets — so much so that VA offices falsified those results.
The ultimate responsibility for this problem must rest with Congress and its willingness to place ample amounts of blood and treasure at the disposal of combat operations, but not with those who must pick up the pieces.