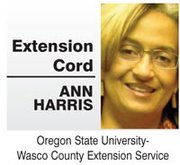 Fall is a time of change and transition. The weather is gradually getting cooler, the leaves are beginning to change and students, young and old, are beginning a new school year.
When I dropped my son at college and attended the new student orientation, it was all so exciting! Interesting classes, fun clubs, internships and opportunities to study in other countries—this could be the beginning of a life changing experience for him! He listened politely and I hoped that he was taking it all in. Meanwhile, I privately thought, "Are there any life changing educational experiences left for me?
The answer to that question is absolutely! Today, there are more opportunities than ever to access educational opportunities, no matter what age or stage of life you are in. Classes and workshops can be taken in-person or online through colleges, universities, community education libraries, hospitals, non-profit and for-profit organizations. You can take classes for college credits to work towards a degree, or you can take non-credit classes to build skills for career or personal development.
Oregon State University has an ever increasing number of learning opportunities that are available to people of all ages and stages of life. Locally, you can take Extension courses to become a Master Gardener or Food Preserver. These programs provide science-based learning and give you the opportunity to share what you have learned with the community. Find out more at http://extension.oregonstate.edu/wasco/.
In addition to OSU Extension, you can also find learning opportunities online through OSU Professional and Continuing Education. Earn a certificate and start a new career as a pharmacy technician, personal fitness trainer or veterinary assistant. Get the skills you need to start up your own craft brewery or learn how to take a favorite recipe from your kitchen to the marketplace. Check out the possibilities at http:// pace.oregonstate.edu.
Many Oregonians have some college credit, but no degree. Most adults can't drop everything to get that degree, and yet it is often critical for career advancement.
What if you could earn this degree in the comfort of your own home? Part-time or full time degree programs are available online through OSU Ecampus (http:// ecampus.oregonstate.edu). Study for a degree in Agricultural business, horticulture, psychology, or one of the other 30+ degree or certificate programs. Fall is indeed a time of change and transition.
Education can lead to positive changes. Are you ready? As your local OSU Open Campus Coordinator, I am happy to help you explore credit and non-credit educational opportunities and to assist you in developing educational plans.
Contact me for more information at ann.harris@oregonstate.edu or (541) 296-5494.