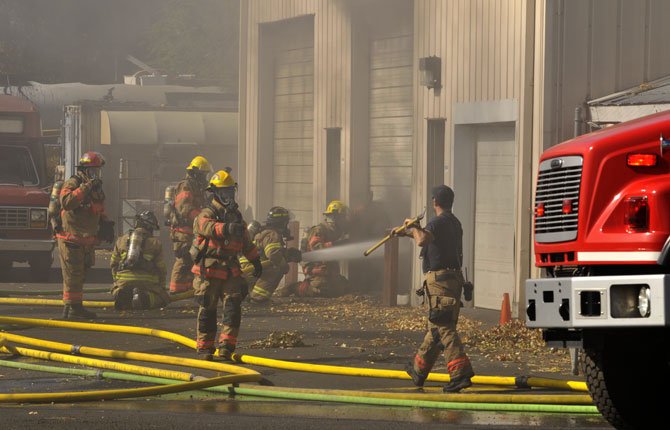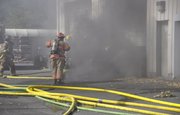 Gorge Limousine lost one of its vehicles and had another heavily damaged by a Saturday, Oct. 11, fire that also caused extensive smoke damage to the storage area at 2420 West Second Street.
Mid-Columbia Fire and Rescue Chief Bob Palmer said on Monday that a car battery charger left in place for a couple of days is believed to have overheated and caused the blaze.
"That's what we consider the most probable cause," he said.
According to reports, the charger was hooked up to one of the vehicles to make sure it was ready to roll after being stored for a period of time.
Palmer said the emergency dispatch center alerted his department about a possible structure fire at 11:41 a.m. on Saturday. Firefighters arrived to find pressurized black smoke coming from the roof vents.
For the next two hours, they worked to extinguish flames and confined damage to the shop, which was attached to a wooden store front that was left intact.
"There was some pretty extensive smoke and heat damage inside the shop," said Palmer. He said Dallesport firefighters assisted at the scene and Hood River arrived to man the station for other emergency calls.
Securing the scene were officers from The Dalles Police Department.
A representative from the local electric company was also standing by for consultation about fire suppression activities around power lines.
In addition to the limousine company, Jeff Renard owns Approved Auto and Storage, which operates from the Second Street address. He was unable to be reached for comment about whether the loss of one limousine and damage to another will cause a suspension of services.