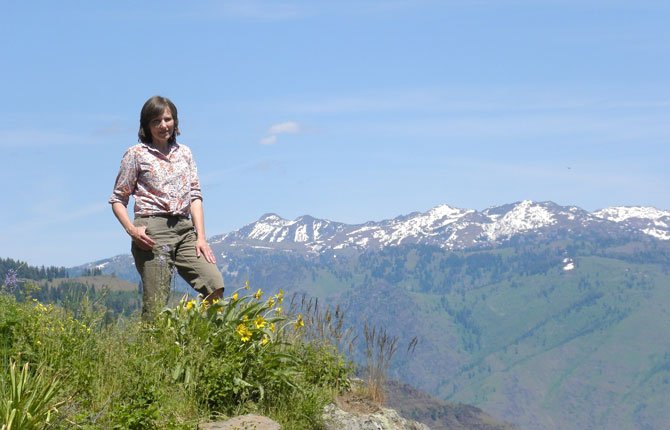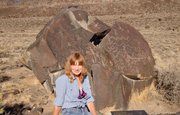 Authors gather
On Saturday, Oct. 18, from 2-5 p.m., Klindt's Booksellers will kick-off the holiday season by bringing books, beer and brats together for the Northwest Author's Festival.
Klindt's will have Clock Tower Ales and Dog-Gone It Food Truck serving up food and beverages while hosting 10 Northwest authors in the bookstore.
Spanning multiple genres, each author brings something different to the table, from children's and young adult books to cooking and murder mysteries.
Authors will set up throughout the store and guests will be able to visit with each author, ask them questions about their writing process, and have their books signed.
The authors and their latest books that will be at the festival are:
"Building the Columbia River Highway: They Said It Couldn't Be Done," by Peg Willis. Meet Sam Hill, the mover and shaker, and Samuel Lancaster, the polio survivor, who turned modern engineering on its ear to create the Columbia River Highway a "poem in stone."
"Murder Times Two," by Ron Lovell. His latest book is actually two murder mystery novellas, linked by common characters. Filled with shady characters, drug gangs, courtroom drama, and murder.
"Dreaming on Daisies," by Miralee Ferrell. In this fourth book in the Love Blossoms in Oregon series, fiery redhead Leah Carlson will do whatever it takes to save her family ranch.
"Columbia River Pilots: River Tales, History & Commerce,"by John Rekart Jr.
The definitive story of the creation of the Columbia River Pilots and how they move ocean-going vessels from Astoria as far upriver as Portland and Vancouver.
"Letters of the West," by
Michelle E. Walch and John Maddin.
The book is illustrated by John Maddin
A is for Alpenglow, F is for Foxglove, X is for Xeriscape, and Z is for Zigzag! Filled with landscape marvels, Letters of the West invites young readers to learn their ABCs through delightfully bold and whimsical illustrations inspired by the natural world of our region.
"Fermented Vegetables," by Kirsten Shockey and Christopher Shockey.
In-depth instructions for making sauerkraut, kimchi, pickles, pastes, chutneys, and whole-leaf ferments; 140 recipes to preserve over 80 different vegetables and herbs.
"Hope is a Ferris Wheel," by Robin Herrera.
Moving to a new town has made it difficult for 10-year-old Star to make friends, where her classmates tease her because she lives in a trailer park and has layered blue hair.
It is a story of self-acceptance while trying to make sense of the wider world.
"All Around and the 13th Juror," by Rick Steber
This true story reads like pages ripped from a dime store novel.
All-Around rodeo cowboy Mac Griffith was gunned down after a barroom brawl 50 years ago and this regional story examines the testimony and facts of the case.
"The Rabbit and the Raven," by Melissa Eskue Ousley
Book two in the Solas Beir Trilogy. This young adult fantasy series is a magical fairy-tale filled with action, romance and royal intrigue. Prepare to be enchanted!
"Catching Rain,"by Sharon Duerst. This is a novel about love, travel, and finding yourself. Set in Mexico and Oregon, this book is the sequel to Mending Stone.
Growing up in The Dalles, Sharon Duerst loved when the teacher read to the class, and when her mom read to her at night. She was captivated by other lives, other times and other places.
As a teen, she worked out her feelings on paper. She took writing courses in college, but her career path was a practical one with a science bent: health education.
She wrote a bit as an adult, publishing children's books and a magazine article. Then one night, she had such a compelling dream it stayed on her mind for a year. She finally had to unburden herself and began scribbling snippets on scraps of paper.
She never intended to write a novel, but what finally emerged, after 15 years, was "Mending Stone," a novel of grief and self-discovery, set in Oregon. It published in 2011, but fans demanded more, and the sequel, "Catching Rain" was released in 2014.
Duerst, now of Bend, is one of 10 authors who will be at the Northwest Author's Festival at Klindt's Booksellers & Stationers on Saturday, Oct. 18 2-5 p.m. (See sidebar A12).
"Writing helps me identify feelings and source solutions in my own mind," she said in an email. "It is an outlet, a therapy, a mode of expression for complex human issues."
She has an eye for details but emotion is what drives her. "I am often struck by the complicated problems faced by others: their struggles and hardships and heartbreaks reach me."
The main character of her books, Mia, has struggled with the loss of a child and in the latest book is torn by competing choices of honoring her culture, helping family or finding love and a new life in Seattle, Wash.
The Dalles also rates mention in both books. Duerst (née Lorang) graduated from The Dalles High School.
Duerst rarely writes with specific goals in mind. Rather, words begin to "bubble up" and that's when she knows she must listen to her muse.
Her jobs have always put her in the midst of heavy-duty, often health-related issues. Out of college, she was a substitute teacher and tutored for handicapped and pregnant teens. Later, she worked as an activities director at a nursing home.
The jobs were fun but "also allowed me to be a part of and witness to complex and emotional issues related to health."
She herself was diagnosed with a chronic illness in 2006. By then, her first novel was inching toward completion. Her adult children, both writers themselves, said they'd finish it for her if she died.
A sweet offer, but "Heck no!" was her response. She redoubled her writing efforts, which is a painstaking process for her.
"I am a constant rewriter, editor. I know I can do better. Writing takes a lot of time, and re-writing takes more!"
She unwittingly began her first novel "to get thedream out of my head and heart." But then "more characters appeared. More situations presented themselves."
She wrote notes longhand on scraps of paper as thoughts occurred to her. "It was a fun hobby," she said. "But the story was not satisfied. It demanded more substance. I got books, newspapers. I researched at the library and printed information out from the Internet. This was the 1990s."
She began weaving in details and the plot developed. Her children grew up, she changed jobs several times, and she still tinkered and tailored her work.
She changed the title six times and tried maybe 50 times to get it published. "What could I do with the story that would not stop speaking to me and was constantly changing!"
She finally changed the setting to Oregon and voila: "The characters suddenly began to speak and tell the story in their own way."
Duerst had the misfortune of trying to market her novel in 2008-09, right when the economy tanked. Success finally arrived in 2011 when she found a small publisher to work with.
Then disappointment quickly followed with distribution issues. So she reissued the book and put out a new edition. "Fans loved the story!" she wrote.
But that meant they wanted a sequel, and the pressure was on.
Always a fan of writers and the worlds they create, Duerst felt that "Mending Stone" basically wrote itself. "I did not know if I could create a new or continuing story!
"But words appeared. Characters spoke." The sequel was written and published in just three years.
This time, despite her doubts, she knew she could write a book. She also now had high-speed Internet to do research – rather than heading to the library — and wrote directly into publishing software on the computer, rather than on scraps of paper.
But still, the story came at its own pace. "I got stuck several times for months on end" and doubts crept in. "But I knew a story takes time to develop, to gel, to reveal itself. And I know how it feels inside of me when it begins to bubble up. I feel a nudge. I want to be outside, to soak in life. And I want to sit down and put words to the page! It is a certain kind of creative torture!"
Sometimes, when the words won't come, she turns to other creative pursuits like painting or jewelry making, or just does chores on the farm. "And when I am more settled in myself, I begin to write."
With the sequel published, her creative juices seem to be heading in other directions.
Showing how she's at the mercy of what her muse tells her, she reported, "I have starts to two other novels that seem to be crime suspense, and I very much want to write them!"
She's got her husband, who was a prosecutor for 10 years and has lots of stories, to help nurture those stories along.
But she hasn't abandoned her original theme. With her sequel now in bookstores, fans are again clamoring for more. Duerst knows how to build the suspense, and leaves a reporter with this final tidbit.
"Just two days ago a line came to me. Is it a beginning to the continuing story? We'll see!"