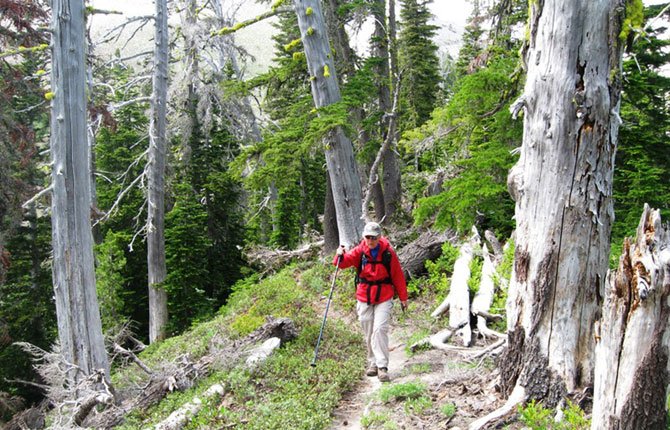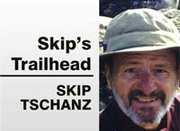 On Sept. 3, 1964 President Lyndon B. Johnson signed the Wilderness Act which created the National Wilderness Preservation System which then protected 54 pristine wilderness areas in The United States from any future development.
That also included roads, permanent buildings, mining and logging. In simple words, that meant the wilderness would remain wilderness forever.
The original 54 areas in 13 states have now grown to 758 areas in 44 states for a grand total of almost 110 million acres of federally protected land.
To this country boy, that sounds like a lot of land, but that total is only 5 percent of the entire United States and almost half of those acres are in Alaska. My best guess is we can still find a few more areas that are worth our nation's highest level of protection.
In Oregon, we are pretty lucky. We have 47 designated Wilderness Areas and eight of those wildernesses are in the Mt. National Forest: that's almost in our backyard.
We have to realize how fortunate we are to still have land untouched by man. This is a gift that can never be replaced. This is land that has been given to us from the time of the dinosaurs; yes it has been changed by Mother Nature but never, ever by the hand of modern man.
It is just a short drive from the Columbia River Gorge to eight different Wilderness Areas. From those trailheads we can enter the forest primeval, we can walk in the silence of the past, we can marvel at trees over 500 years old, and we can drink from undammed rivers. To me it's a blessing to have no service on my cell phone and to hear only the wind in the trees.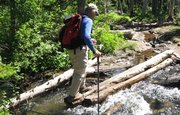 If you would like to take a walk in a forest that time forgot, here is one of my favorites. Take Highway 35 south from Hood River to Mt. Hood Meadows Nordic Ski Area. Turn right toward their parking lot and watch for Elk Meadows Trailhead. This trail is pretty easy as it makes its way through a typical Oregon Doug-fir forest. Where the trail crosses over Clark Creek is the wilderness boundary. From then on you will be in a forest that has never been touched by the hand of man. This is all old growth forest. The creeks rule here, they regularly wash out foot bridges that the forest service builds.
Higher on the mountain is Newton Creek Moraine, the most unstable feature on Mt. Hood. Now back to the trail. If you dare, find a safe place to cross Newton Creek. From there it is a quick series of switchbacks to the top of the ridge. Below you is Elk Meadows, one of the most beautiful spots on Mount Hood. Take your time, take some pictures and realize how lucky you are that this meadow will be handed down to your grandchildren and then again to their grandchildren.
And now a look back to 1964 and the words of Lyndon B. Johnson:
"If future generations are to remember us with gratitude rather than contempt, we must leave them something more than the miracles of technology. We must leave them a glimpse of the world as it was in the beginning, not just after we got through with it.
"We must not only protect the country side and save it from destruction, we must restore what has been destroyed and salvage the beauty and charm of our cities … Once our natural splendor is destroyed, it can never be recaptured. And once man can no longer walk with beauty or wonder at nature, his spirit will wither and his sustenance be wasted."
I could not have said it better myself.