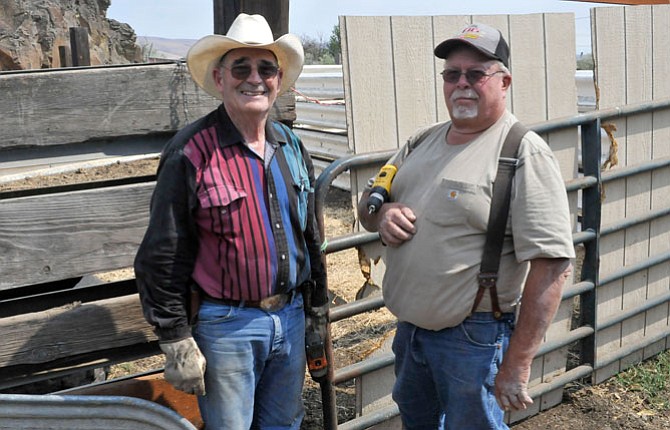 The Fort Dalles Rodeo Association has begun the process of liquidating its assets on the River Road property it has leased since 1975.
However, Damon Hulit, president of the nonprofit board, said the sale does not mean the end of the annual Fort Dalles Days Pro Rodeo.
"We decided to sell everything and be mobile instead of storing the pieces we removed until we found a new location," he said. "Is there going to be a rodeo next year? I still can't answer that, but we are not disbanding our intentions to have a rodeo, we certainly intend to do so."
Hulit said everything must be off the former Northwest Aluminum site, which comprises 73.58 acres, by Oct 1. The buyer of the property is unknown at this time and the sale has not yet been finalized, according to the Wasco County Assessor's office.
To meet the removal deadline, Hulit said everything will be sold online September 9, 10 and 11 and the buyer has to agree to get the purchased items off the site by Sept. 30.
Auction Sales Company on Highway 197 is in charge of the liquidation and photos are posted on its website, acutionsalesco.com, of the available inventory.
The list includes: fencing, aluminum bleachers, Powder River bucking and roping chutes, gates and panels, guard rail corrals, buildings, ticket booths, restaurant equipment, poles and arena lights, railroad ties and more.
"There's no way to tell at this time what it's all worth," said Hulit. "Having an online auction is the best way to attract buyers from elsewhere."
He said members of the association will be working every weekend through September to dismantle what they can in preparation for its removal.
Once the grounds are cleaned off, he said the association will begin the search for a 25-26 acre property near The Dalles or in Dallesport that can be developed into new rodeo grounds.
"We need plenty of space for parking and to be close to town so rodeo attendance is convenient and people have access to amentities," said Hulit.
He said the 50th anniversary of the "Rough and Wild" pro rodeo in July was a great way to end an era.
"We had such strong community support and people came out to enjoy the show," he said. "I'm pleased that we're closing out of the facility with such a positive year."
Cowboys have arrived from across the Northwest and beyond to compete for prizes since the rodeo began in 1965.
In 1975 the action moved into Milt Tumilson Arena off River Road and the association estimates the annual event has fed $3.5-$4 million back into the community each year.
In 1988, Fort Dalles became one of the rodeos on the national circuit, which attracted more professional riders.
"We may have to skip the rodeo in 2016 while we are figuring things out but we would like to return in 2017," said Hulit.